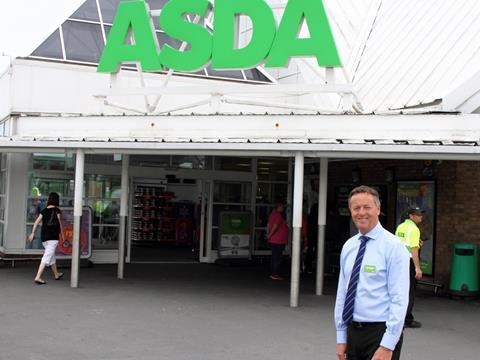 Congratulations - you scored an impressive 85. That's absolutely fantastic. When I tell the staff the roof is going to take off.

Our shopper was impressed by your seasonal promotions. What's on offer at the moment? We have two for £7 chicken fillets, and three for £10 meats where people can mix and match fish and meat. A lot of those are BBQ lines.

What else is popular? We're situated 0.75 miles away from the beach so people come in and buy lunch, such as rotisserie chicken and salad. We don't get a huge summer uplift as we're not close enough to the campsites.

Has the store undergone any significant changes recently? No, but we've taken out the clutter so shoppers can see the value in store. Sometimes you can build so many displays and can't see the wood for the trees. We've found less is more.

What are you doing to boost sales? Focusing on our value message. Our customers want great value and quality food, we're matching both. We've been focused on trying to get the products right and making them tempting to buy. We make meringues on a hot plate and have built a display incorporating strawberries and fresh cream. We've done similar things with BBQ products. People see the picture.

How do you reward good customer service? If we see someone doing something right we go and tell them there and then and say thank you. We also award star points - one point is worth £1.

And how do you approach someone offering bad customer service? By asking the question 'how did that go?' They'll say yes I think I messed up so you allow them to explain what they did wrong. You have to give honest feedback there and then.

How often do you visit your nearest rivals? Myself and five others get out to competition every week and note what they are good at and how we can make ourselves better. We do a lot of self-reflection.
Winner: Asda Weston-super-Mare
Store manager: Mike Jarrett
Opened: 1999
Size: 54,000 sq ft
Market share: 8.5%
Nearest rivals: Waitrose - 154 ft Tesco - 0.9 miles Aldi - 1.0 miles
Store data source: Analysis by CACI. Call the market planning group on 020 7602 6000