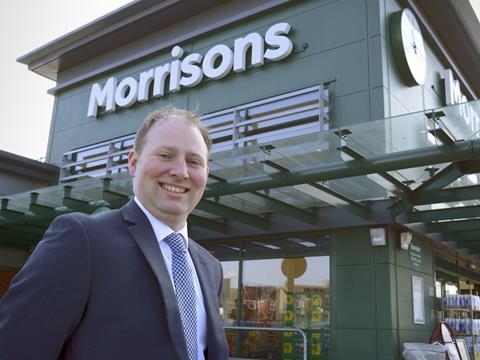 What are the key ingredients for being a good manager? It's important you build a great team around you that is fully engaged in the objectives of the store and the company. It gives you the tools to achieve what you really want to do in terms of putting the customers first.

What do you like most about working at Morrisons? The challenge. I enjoy working and I enjoy the freedom I have. They allow me to run the shop as I see best by listening to my customers and colleagues. They allow people to progress. That's happened to me and I feel my role is to develop colleagues and team managers and the next store managers.
Winner: Morrisons Exeter
Store manager: Mike Beer
Opened: 2009
Size: 32,000 sq ft
Market share: 8.6%
Nearest rivals:
Waitrose - 1.4 miles
Sainsbury's - 1.6 miles
Tesco - 1.7 miles
Aldi - 1.7 miles
Store data source: Analysis by CACI. Call the market planning group on 020 7602 6000

How are you preparing for banning the sale of energy drinks to under-16s next week? We've released it to the press, we already have some signage up, we are briefing all our teams and continue to roll out and use Challenge 25 in relation to that. We also realise potentially that some 16-year-olds and older might not have passports so we are actively trying to promote the Pass ID. It's about the communication with local schools. The most important thing is we brief our team regarding the new policy and really support them at the front end where the change is going to be.

What contingencies are you making for the Beast from the East? We are expecting a little bit of snow. We are prepared for it. Customers have certainly been busy the past two days. They have been shopping heavily. We also make sure access to our yard and store is accessible and gritted.

Have chicken sales been flying in light of the KFC crisis? We currently have a Southern Fried Chicken 650g Take Home Boneless Bucket on offer for £2, which has been doing really well. We've seen a 200% increase in those since the KFC crisis. Breaded chicken has had a massive uplift and core chicken probably a little bit of an uplift.