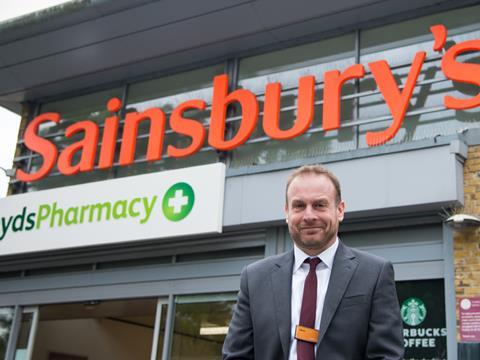 Congratulations. Have there been any recent changes in store? There have been a lot of range changes over the past few months and a rebranded, increased Just Cook range came in just last week. It's trading well. It's difficult to talk in terms of numbers at this stage but it's certainly proving popular with customers. We're a store in an area that likes its food so we trade well in what we call confident cook ranges - people like buying spices and herbs and trying different things.

How are your same-day delivery and click & collect services going? We've been doing same-day services for about five months now and it's really picking up. As with most things it started slowly, but as people have realised it is available it's begun to grow daily. I would say probably at the moment it accounts for 10% of orders and that's gradually increasing.

You ran your first Nectar 10x Points Weekend over the bank holiday. How did that go? We traded well over the bank holiday and the 10x points offer did drive footfall. We were very popular across the store. Fresh produce traded well as always, as did non-food and clothing.

Sainsbury's is due to roll out 30 more sushi counters this year. Are you in line to get one? I would love a sushi counter and we're exploring options for one in Dulwich but nothing is confirmed yet. The counters are trading very well in the stores they've gone into; one in our region is making very good money and we know we've got a great demographic for something like that here.

Sainsbury's preliminary results came out this week. How do you feel about its position in the market? It's been a very competitive year. I think it's been a challenge with the increased competition, especially from the discounters and deflation, but it's more about being confident in terms of the strategy of the business.
Winner: Sainsbury's Dog Kennel Hill, Dulwich
Store manager: Glen Murphy
Size: 51,000 sq ft
Opened: 1992
Market share: 15.9%
Nearest rivals: Co-op - 0.5 miles, Tesco - 0.7 miles, Lidl - 0.9 miles, Morrisons - 0.9 miles, Iceland - 1 mile
Store data source: Analysis by CACI. Call the market planning group on 020 7602 6000