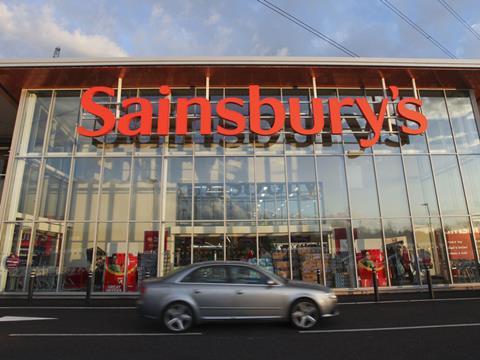 I hear your store has been through some challenging times… Yes, I think the colleagues deserve a massive mention because we've done really well under some trying times. We've had the A1 roadworks, which have been heavily damaging because we're located right off the road. We've also had a Morrisons, Asda and an Aldi open up nearby over the past two-and-a-half years.

Summer seems to have finally arrived. Has your store seen any uplift in sales? Over the last couple of weeks we've seen a spike in sales down to the weather. Once the sunshine comes out, people will shop. Some areas did exceptionally well - clothing was up 27% on last year and sales of general merchandise such as BBQ sets and fold-down garden chairs were really strong last week. Certain food did exceptionally well and beers and spirits did, too.

The school holidays have also just begun. How has that affected your store? We're seeing a lot of footfall around children's wear. We're also doing the summer Nectar rewards, which means customers can exchange points for tickets to the cinema and attractions. That's going really well. Then we've got the release of Finding Dory coming out and we do quite a good range of products around that, followed by the launch of Harry Potter and the Cursed Child on Sunday.

Your branch installed a click & collect service earlier this year. How is it going? It's going really well and we're averaging about 50 or 60 orders every week. Sainsbury's did a lot of marketing so we built up the orders very quickly. It predominantly attracts customers doing their main shop.

Are you doing anything to reduce food waste? We have two collection points - one at the back of house, which collects waste from our stores, and one at front of house, which collects food from customers. We give the food to two local charities. The collection point at the front of the store is very popular so the charities will probably come and empty the basket at least once a week.
Winner: Sainsbury's, Eleventh Avenue, Gateshead
Store manager: Gerry Storey
Size: 41,500 sq ft
Opened: 2005
Market share: 6.3%
Nearest rivals: Lidl - 1.3 miles Tesco - 1.8 miles Morrisons - 2.3 miles Aldi - 2.3 miles
Store data source: Analysis by CACI. Call the market planning group on 020 7602 6000