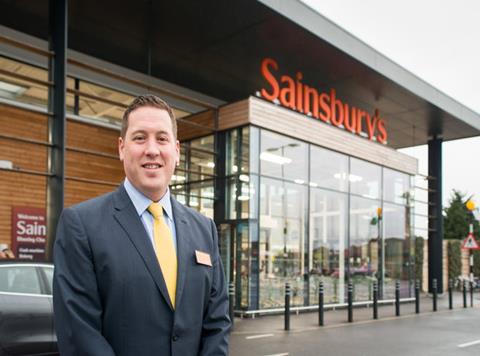 Winner: Sainsbury's Milton Keynes
Store manager: Greig Spicer
Size: 25,000 sq ft
Opened: 2014
Market share: 13%
Nearest rivals: Lidl - 2.4 miles Morrisons - 2.5 miles Asda - 4.0 miles
Store data source: Analysis by CACI. Call the market planning group on 020 7602 6000
As it was customer service that made the difference for you this week, what makes your store so good at it? We work really hard to spend time with colleagues right from their induction to show them what great customer service looks like. Every day we walk the store, both management and colleagues, as if we were shopping it ourselves and thinking what would we like to be better. It seems to be working - for the first six months of the year we were top of the company's customer service rankings.

Morale must be pretty high then? It is and we work really hard to make sure the store is a great place to work. If people are coming to work happy it will be reflected in how the store performs. We have monthly celebration huddles where I bring in a bit of fizz and some treats and we toast the successes.

So is this having a positive impact on the store's performance? Yes, I think success breeds success and the feedback we are getting from customers is great. Customers are also really responding to our everyday low pricing move. It's amazing that when you take off a multibuy such as three for £10 on meat, volumes actually go up when you would imagine they would go down. Customers can now simply buy what they want rather than being forced into getting stuff they don't.

So are you ready for Christmas? Even though we are not a very big store we have very spacious counters and I think they will come into their own over the next few weeks. We also have a click & collect grocery offer this year, which we are expecting to be very popular. Customers can pick up their main shop in the car park and then top up in the store.

And have you sold out of Mog toys? Yes, they sold really well. We had three different deliveries and they all sold out the same day. We still have the book and that is shaping up to be the Christmas bestseller. It is great to be able to support a great charity, Save the Children.