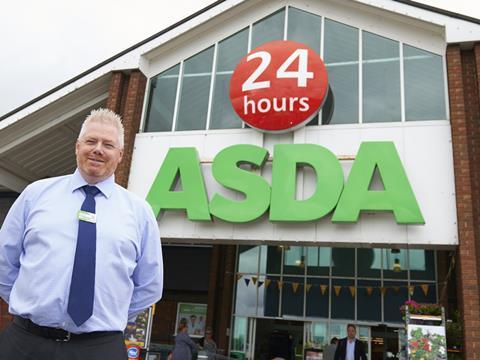 Congratulations on the win. How does it feel?
It's a nice accolade for the colleagues, which shows that the hard work they've put in is making a difference.

How often do you visit your nearest rivals?
Every week, and I encourage the management team to do the same.

What do you do better than them?
Our levels of service are better. The personality of our Asda colleagues makes a difference.

Our mystery shopper praised the high standard of service. How do you ensure this is maintained?
We spend a lot of time coaching our colleagues to go the extra mile with service. They take customers to products and make sure they ask if there's anything else they need. Anybody that performs well in our own internal mystery shop is invited to a celebration lunch.

What do you do if you spot poor customer service?
We take the colleague to one side and explain why it's important to give a high level of service. In our industry the difference really is the service element.

Asda has struggled sales-wise over the past year. What are you doing to address this?
Our plans haven't changed. We've been on a long journey to make sure we're seen as the lowest-priced supermarket. We had EDLP well before our competitors. We're adding more fresh and bakery Price Lock lines.

What's selling well?
Outdoor trading has been stronger this year - we have a much bigger range. Chimineas and fire pits are very popular.

What would you change about the store?
It is very space-hungry. In an ideal world we would hope to have a bigger or an improved store, but we operate well as we are. We're currently overhauling our car park and gaining a few extra spaces.

How do you engage with the local community?
We allow youth groups, disadvantaged children, and people with learning difficulties to use our training rooms for free.
Winner: Asda Norwich
Store manager: Stephen Clarke
Opened: 1983
Size: 52,000 sq ft
Market share: 27.5%
Nearest rivals: Lidl - 0.9 miles
Morrisons - 1 mile
Tesco - 1 mile
Aldi - 1.4 miles
Store data source: Analysis by CACI. Call the market planning group on 020 7602 6000