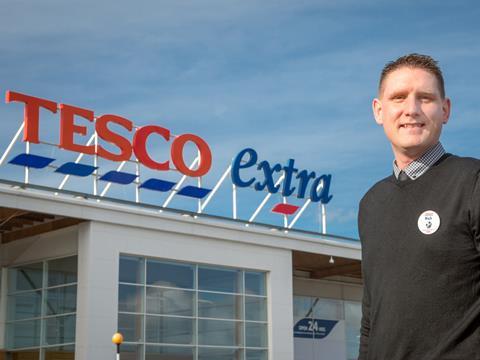 You took over a week before the store underwent a major refurbishment. What has been the biggest improvement? The greatest opportunity for me was to change the service we offered customers. We started at a low base if I am honest and that's why I'm so pleased we have been recognised for our improvement in this award.

What physical changes have been carried out to the store? The major reason for the refurb was to bring in new refrigerator equipment. But we've also put in other features such as a bakery where the emphasis is on fresh bread being available on the shelf, free of packaging.

What other improvements have you made? We have transformed the GM merchandising with low-level merchandising tables rather than the old shelving. And we've moved the range away from big items like televisions, which people are increasingly buying online. We've also brought the separate information desks in the store together.

Are you taking part in the expansion of same-day click & collect ? Yes, it's proving popular. People like the convenience of being able to order anything they like and pick it up from 4pm, or from now midday.

Tesco has expanded its help for apprenticeships this week. What is your advice for people going into retail? I started at 16 with a Saturday job and then after my A-levels for a year in between going to uni. I then joined the Tesco development programme and I have loved working with colleagues and customers. At Tesco, the support is phenomenal and the opportunities are massive.

How has the store been tackling food waste? We started our community food collections in October and we have seven-day cover helping four different charities. Since November we've distributed 7,200 meals.

Easter is coming up. Have you hatched anything new? We have a new hot cross bun with salted caramel. It's fantastic.
Winner: Tesco, Cattle Market, Battlefield Road, Shrewsbury
Store manager: Richard Betts
Size: 60,000 sq ft
Opened: 2007
Market share: 28.1%
Nearest rivals: Lidl - 0.1 miles, Aldi - 0.3 miles, Iceland - 0.4 miles, Morrisons - 0.7 miles
Store data source: Analysis by CACI. Call the market planning group on 020 7602 6000