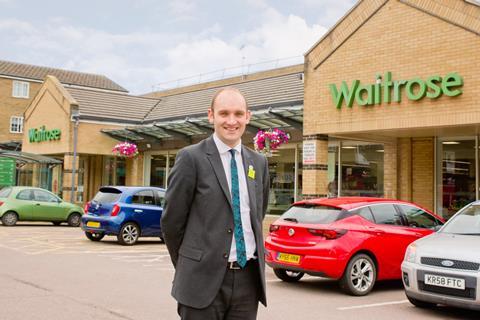 Winner: Waitrose Daventry
Store manager: Russell Dabb
Opened: 1974
Size: 25,000 sq ft
Market share: 22.9%
Nearest rivals: Tesco - 0.2 miles, Aldi - 1.1 miles, Lidl - 9.1 miles Iceland - 9.1 miles
Store data source: Analysis by CACI. Call the market planning group on 020 7602 6000
This is one of Waitrose's older stores. How do you keep it looking fresh? The store had a full refurbishment and extension about 10 years ago and actually we have not had many maintenance issues at all. We obviously keep updating the offer through our new ranges and merchandising. It is great to be such a well-established store. We are right in the heart of the town and as such it acts as a real community hub.

The store got top marks for shop floor service. What is your secret? It comes down to having a really passionate team that take pride in their job. Partners have built great relationships with customers over many years. I was taking to one customer a week or so ago who has been coming here since the store opened 45 years ago. Another great development has been all partners getting handheld tablets, which means they have all the information they need to serve customers better and they are also helping us improve availability.

What lines are selling well right now? As we have had a few weeks of better weather now we have seen really strong sales of our Scrumptious Summer range. There are a few hundred products in that range but one proving a real hero line is our raspberry & rosé tart. Our made in branch baguettes for the lunchtime trade are also doing well, and unfortunately our local butcher closed down so we have seen an increase in sales of fresh meat and fish.

Have you had a chance to visit the Waitrose Unpacked trial in Oxford yet? I haven't been but one of my new managers has just joined from that store and was part of developing the trial. I'm sure there will be elements of the trial we will look to roll out as a business. More and more of our customers are talking to us about how we can reduce single-use plastic. We are also having more customers returning plastic packaging to the store after the recent BBC War on Plastic programme.