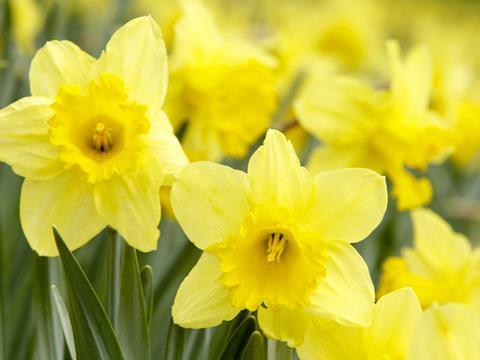 supermarkets have been warned the spring tradition of stocking daffodils at the front of stores is putting customers at risk of poisoning.

In a circular to all major retailers, Public Health England urged stores to remove daffodils from areas close to fruit & veg. The letter warned that with large numbers of customers for whom English is not their first language, the flowers risked being mistaken for vegetables popular in China, or spring onions.

"Daffodils are dangerous if eaten and poisoning can occur as a result," Professor Paul Cosford, medical director at Public Health England, said in the warning. "We are aware of an incident in Bristol a few years ago in which some shoppers, for whom English was not their first language, bought daffodils and cooked the plants believing them to be something else. Several required hospital treatment."

PHE said its National Poisons Information Service had been asked for advice from medics treating poisoning linked to daffodils and narcissi 27 times last year and over the past six years 63 patients suffered symptoms from poisoning, incidents.