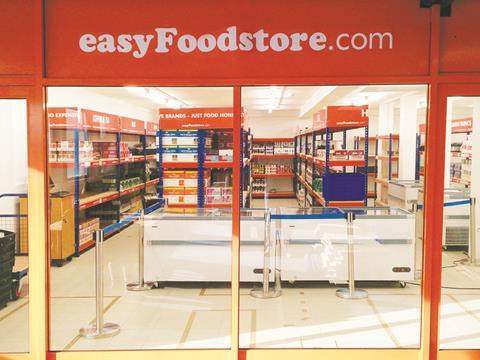 EasyFoodstore, the venture of EasyJet founder Stelios Haji-Ioannou into discount groceries, has opened its first store.
The company is refusing to provide any details of the store in Park Royal, London. However, all items will be priced at 25p during February as part of a special opening promotion.
Products listed on the company's website suggest the store is mainly focused on dry groceries, though it also lists a handful of fresh lines such as potatoes and mushrooms.
The store will open between 9am and 6pm, excluding bank holidays.
The location comes as something of a surprise as Haji-Ioannou said in October 2014 that the first opening was planned for 2015 in Croydon.
At the time, it launched a mock-up of an EasyFoodstore, which featured own-label products from Bestway and Booker.
It is not clear at this stage who is supplying the new store.