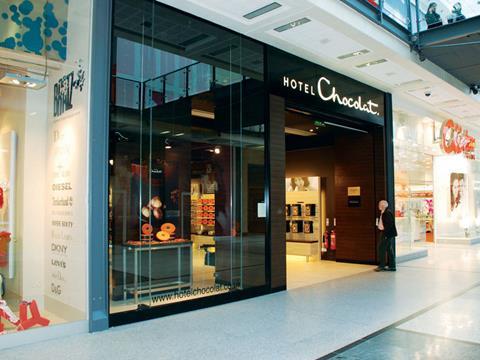 Hotel Chocolat is set to open stores in New York and Toyko this winter.

The luxury chocolatier signed leases for the expansions this month. The New York store will be on Lexington Avenue in New York, close to the city's Upper East Side.

While Hotel Chocolat will be wholly responsible for the New York branch, its Tokyo store will be run through a joint venture whereby it has a 20% stake and local management holds 80%. Goods for this store will be supplied wholesale with a royalty paid on all sales.
These expansions follow Hotel Chocolat's push into Scandinavia, which was announced in July. Alongside its three current stores in Copenhagen, it has also signed development agreements with Nordic franchise operator Retail Brands to open new branches in Sweden, Norway and Finland.

Hotel Chocolat's non-executive director Greg Hodder said: "We are increasingly confident that international expansion presents a growth opportunity, and will be adopting a cautious 'test, learn, grow' approach to our new partnership in Scandinavia and our new ventures in the US and Japan, where we intend to open our first stores this winter."

Its CEO and co-founder Angus Thirlwell hinted at these new expansions in August during an interview with The Grocer. He said it would be launching into a "significant market" that is "not Europe".

This week the luxury chocolatier reported an 11% jump in sales to £116.3m for the 52 weeks ending 1 July 2018. Pre-tax profits for the period rose 13% to £12.7m.