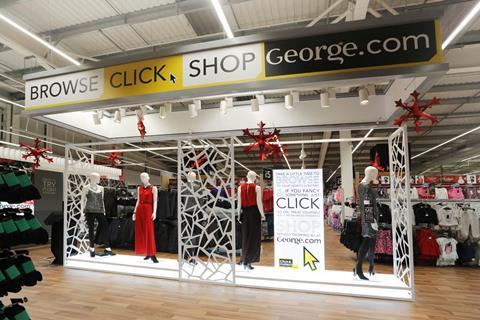 Supermarkets will be forced to close down large areas of non-essential products under new rules brought in for lockdown.
Under new guidance published by the government last night, separate mezzanine floors, standalone neighbouring buildings and concessions selling non-essential items such as homeware, clothing and electronics will be forced to shut down.
Retailers will be allowed to carry on selling non-essential items if stores do not have distinct areas.
As revealed by The Grocer on Tuesday, ministers have shied away from measures as draconian as those brought in during Wales' 17-day firebreak.
However, the guidance says that retailers with non-essential items sold on separate floors, or with separate entrances, should close those sections.
Supermarkets will also have to close concessions for non-essential retail, such as mobile phone shops.
The move in Wales provoked a huge public backlash, with more than 60,000 people signing a petition against its ban, which forced retailers to cordon off vast swathes of non-essential items.
The guidance says: "A business selling a significant amount of essential retail may also continue to sell goods typically sold at non-essential retail.
"For example, a supermarket that sells food is not required to close off or cordon off aisles selling homeware."
But it adds: "Where a business selling essential retail has another, separate business embedded within it that is required to close, the embedded business must close.
"For example, an electronics business operating a concession within a supermarket must close, as would a bookshop business inside a garden centre.
"Where a business has sufficiently distinct parts, and one section provides essential retail and one section provides non-essential retail, the non-essential sections should close to limit interactions between customers and the opportunity for the disease to spread."
The guidance defines distinct sections as stores operating "with separate buildings, across separate floors, a door between sections, using separate cashiers, or another clear demarcation between sections".
It adds: "For example a food shop may stay open, but a homeware section on a separate floor or separate building should close."
The government said the new rules would be enforced by environmental health officers with "police support where appropriate".
A senior industry source told The Grocer: "The government has stopped just short of replicating the scenes experienced in Wales.
"This guidance will not see aisles cordoned off, but distinct areas of stores instead. There will be elements of confusion among consumers. For example, a consumer may be able to buy shoes in a supermarket in one town because the departments are not separated by different floors, but in another location the clothing concession may be cordoned off altogether and therefore consumers will not be able to purchase those same non-essential goods."
BRC director of business and regulations Tom Ironside said: "The retail industry has invested hundreds of millions of pounds to make stores safe and secure for customers and we don't believe that any retailers should be required to close.
"The new regulations create arbitrary lines over what is and isn't an 'essential' retailer. Unfortunately for many people, this means they cannot visit shops to get the items that are essential to them, from the home office equipment and electronics they need for work, or the pots, pans, fridges and freezers they need during lockdown.
"This is obviously a critical time for physical retail, which had not yet recovered from the first lockdown. With Christmas fast approaching, our estimates are that closed shops will lose out on around £2bn of sales per week during lockdown, so it is essential that all of retail has the certainty that it will be allowed to open – and remain open – from the start of December."
The Association of Convenience Stores said it was confident convenience stores would not be impacted by the ban.
A spokesman said: "There are not sufficient demarcation lines between essential and non-essential goods in convenience stores for this to come into play."
The move comes despite the industry holding emergency talks with ministers to try to stave off any Welsh-style restrictions.
Until the plans for the new lockdown emerged, minsters in England had been keen to avoid setting any distinction between essential and non-essential goods, but they have come under pressure from non-essential retailers forced to shut during the month-long shutdown announced by the prime minister.
Some firms are angry supermarkets have been allowed to continue selling products whilst they have been forced to shut their doors.