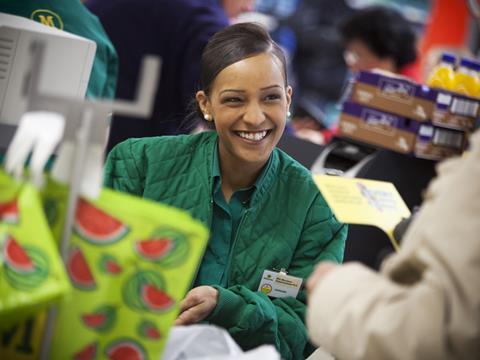 Morrisons is investing £30m in its staff canteens and other facilities to help drive what it is calling a colleague led turnaround plan.
The retailer explained that it expects its staff to play an important role in the revival of the company and therefore management have decided to invest in better rest areas after listening to colleagues who said they needed to be modernised and made more comfortable.
The project will take up to four years to complete the whole store estate and will look to replace dated decor and fixed furniture with separate dining and casual seating.
Morrisons is also installing subsidised freshly ground coffee machines, free wi-fi throughout colleague areas, access to mobile phone charging points and upgrading all staff toilets
Some staff kitchens will also be redeveloped to include an expanded range of hot and cold foods available to staff throughout their shifts.
"We are a business that listens hard to colleagues and responds wherever possible. We asked our staff for their views about their stores and many commented about their restrooms saying they would like them to be more relaxing and offer a better food service," said Morrisons chief executive David Potts.
"This investment will ensure they are provided with the facilities and food to help them recharge during their breaks."
The move comes after the retailer announced that 90,000 store staff would receive a pay rise with hourly rates increasing from £6.83 to £8.20.
Morrisons is hoping to steal a march on Asda with its investment in staff facilities. Last month The Grocer revealed that Asda is planning to scrap all canteen facilities, including vending machines and free cups of tea and coffee.