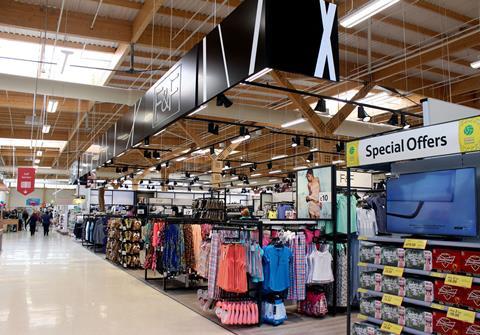 Grocery leaders have been holding talks with ministers to try to stave off draconian restrictions such as those in Wales, amid growing fears a second wave of coronavirus will lead to new lockdown measures.
The Grocer has learned industry insiders have been stressing the confusion and backlash against staff caused by the 'firebreak' in Wales and the lack of scientific evidence that stores remaining open in the first lockdown led to more cases.
The talks come as France and Germany this week announced new lockdown measures to try to halt the spread of the virus and after Welsh supermarkets and c-stores were banned last week from selling "non-essential items".
The UK government is also reported to be considering introducing tougher measures, amid warnings from scientists over the extent of the second wave.
Retail leaders in Scotland met with ministers on Monday to seek assurances similar moves will not be brought in north of the border, with Scotland set to bring in a new tiered system of lockdown next week. Sources said they were confident Scotland would hold back from such moves, but had not received any concrete assurances.
Retail leaders said they believed the UK government was the most reluctant to impose further measures on retail .
"It said it does not intend to provide a distinction of essential and non-essential in Tier 3 – though technically additional local restrictions could apply," said a source.
Another retail source added: "We hope to convince ministers that the move in Wales is far too draconian and hopefully they will look at the backlash there has been and think twice."
However, some Tier 3 areas, those defined as most at risk in England, have begun bringing in tougher measures, such as a 9pm curfew coming in in bars in Nottingham this week.