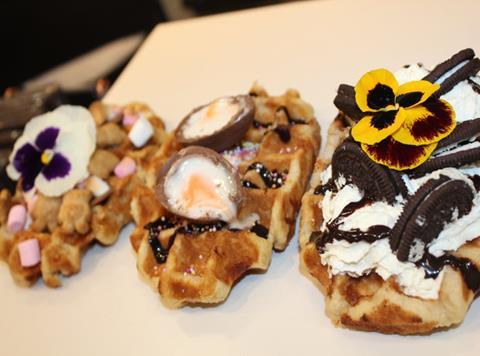 Street food purveyor Urban Food Fest is setting up a branded deli in Selfridges London.

The brand will sell its trademark 'wafflewiches', hand-made sandwiches and jam jar cocktails in the food hall from 3 March.

The concession marks the first time Urban Food Fest, which hosts street food night markets on Shoreditch High Street, East London and Central Manchester, has sold its produce indoors.

The food will be available from 9.30am until 9pm from Monday to Saturday, and from 11.30am to 6pm on Sundays.

Its specialities will include a Provençal truffle oil focaccia pizza topped with blue cheese, figs and truffle oil, as well as a specially crafted Selfridges Rocker cocktail made with Tanqueray gin, crushed raspberries, Green Lady ice tea, sparkling elderflower and a dash of lime.

"We are extremely excited about our first indoor 24/7 venue, which will encompass all the facets of our brand - gourmet global street food, artisan drinks, a unique experience that you can only get at Urban Food Fest and of course our cool Shoreditch vibe," said Urban Food Fest founder Mike Egerton.