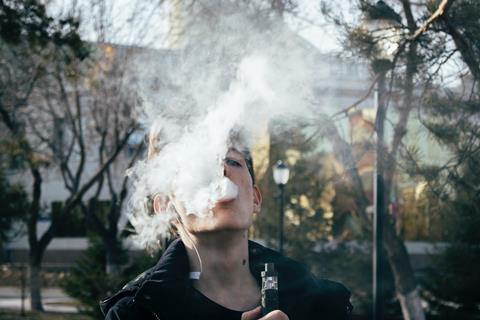 Vape brand and retailer VPZ has launched a petition to parliament calling for essential status for specialist vape stores.
The petition wants the stores to be allowed to open "in a safe and controlled manner" during lockdown.
"We are not underestimating the impact of Covid-19 on our community, nor are we asking for a return to normal. Click & collect services, appointment-only operations, or only one customer in the store at a time – there are a number of safe and appropriate solutions to help vapers, but we aren't seeing sufficient movement towards any action," said Doug Mutter, director of VPZ.
If the petition reaches 10,000 signatories, the government promises to respond.
Independent vape stores are currently forced to close their doors during lockdowns, and as many as three-quarters are predicted by The Local Data Company never to reopen.
Lobby groups the UK Vaping Industry Association (UKVIA) and the Independent British Vape Trade Association (IBVTA) have long called for specialist stores to be reclassified as essential. To date their calls have not led to any reconsideration.
"Vapers are fast becoming the forgotten three million in the UK," Mutter said.
VPZ and the trade bodies point to an increase in smoking rates since the initial lockdown in March last year. A Public Health England (PHE) survey found 29% of people reported smoking more during lockdowns. VPZ's own research found 26% of smokers said they had increased the number of cigarettes they smoked during lockdown. Volume sales of cigarettes have risen considerably during the period.
"The lockdown has created an environment where smoking has been allowed to grow considerably and whilst this was inadvertent in the beginning, we can no longer simply ignore the evidence in front of us. Vape stores being closed, having no stop-smoking services and cigarette availability has never been higher," Mutter added.
A VPZ survey also found one in four vapers said they could not purchase their usual vaping products because of the store closures.
However, they are still getting vaping products, thanks to increased availability in supermarkets and convenience stores. Vape stores' share of total e-cigarette spend fell from 41% to 20% over the last year, according to Kantar, the share shifting to supermarkets, convenience stores and online.
There have been different approaches to vape stores across Europe: remaining open in Finland, France, Switzerland, Denmark, Italy, Romania, Norway, Netherlands, Cyprus and Sweden; but forced to close in UK, Ireland, Spain, Belgium and Germany.
The Italian government changed its initial decision to close vape stores following lobbying from experts.