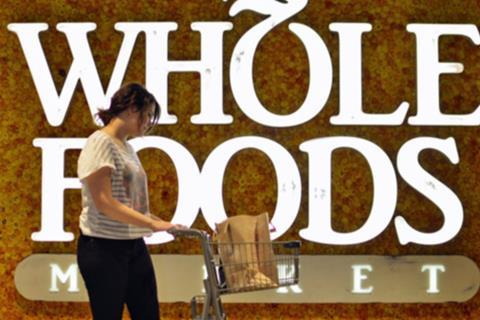 Whole Foods Market is mounting a search for challenger vegan and keto brands.
The upmarket retailer is calling on vegan and keto entrepreneurs to apply for its second annual Local Pitch drive, with a chance to win business mentoring and eventual listings in its stores.
Startups can apply from now until 18 October by sending images and details of their brand to the retailer at UKBuyerPitch@wholefoods.com, with finalists being invited to formally pitch to Whole Foods over Zoom on 3 November, with an eye to launching in the new year.
Whole Foods director of purchasing and operations Jade Hoai said the retailer had seen a huge rise in demand for both vegan and keto products. "We know there are lots of new businesses and brands out there."
Whole Foods was keen in particular to go after keto as shoppers were "more pressured for time and may not have the ability to make the meals themselves", she added. "We obviously sell a lot of the proteins and dairy products already but there is more opportunity here."
Applicants must have Safe & Local Supplier Approval accreditation and meet the retailer's quality standards.
If selected, they will receive mentoring and support from the retailer. "We would work collaboratively on things like the design of a label or where the product is merchandised," said Hoai.
Whole Foods would look to boost successful products in-store with more off-shelf promotions and making sure staff have tried the products and can upsell in person, she added.
"We make introductions with distributors. And then there are a lot of collaborations where we can give them a better position – fridges that are dedicated to whatever monthly programming we've got."
Going forward there was a "huge opportunity" to run Local Pitch days "even more frequently", she said.