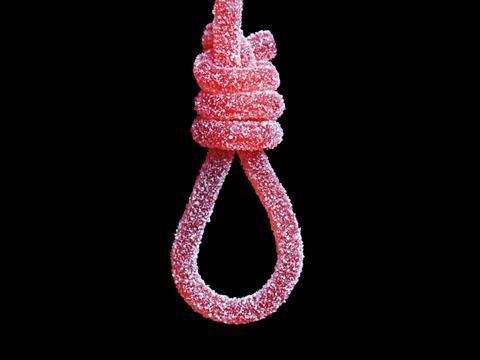 The festive season is barely over and already the backlash has begun. As a nation drags itself off the sofa and starts obsessing about its waistline, it's time for the food and drink industry to face the annual onslaught from the health lobby over its role in the UK's obesity crisis.
Another apocalyptic report due out within days from the National Obesity Forum is once more set to warn of a looming obesity epidemic, which will more than likely generate a repeat of the hysterical headlines over health that dominated the news for large parts of 2014.
It's also probable that sugar will be labelled the biggest villain of the piece once again. Last week, celebrity chef Jamie Oliver weighed in, telling the Daily Mail "sugar is definitely the next evil. It's the next tobacco, without doubt, and that industry should be scared. And it should be taxed, just like tobacco and anything else that can, frankly, destroy lives."
This week, a government Change4Life campaign, Sugar Swaps, was launched, encouraging families to swap sugar out of their diets. And already, as we can reveal, the campaign has been hyped up and misreported, Public Health England has admitted.
Yet amid the bombardment, are consumers actually any wiser over what they should be eating and drinking? How credible is the wisdom of the ­so-called experts? And is the ensuing media hyperbole persuading the public to ­consume less of the white stuff?
"Despite the huge media coverage, consumers have a fundamental lack of understanding about what makes us fat"

As exclusive data from The Grocer's Top Products Survey last month (20 December) showed, the war on sugar has had a demonstrable impact on sales for some brands and in certain categories - though not necessarily in the way intended. The biggest casualty has been juices and smoothies (sales fell £1,9bn or 69%), as media attention focused heavily on the 'hidden sugar' in fruit. Conversely, though Coca-Cola sales have been hit, the overall carbonated soft drinks category held up remarkably well, with energy drinks sales actually growing by £1.1bn or 34.7%. And other energy-dense categories, such as sugar confectionery and chocolate, have also been barely affected.
These findings speak to an increasingly bamboozled public. Exclusive research for The Grocer by global marketing experts MMR found "mass confusion" among consumers over which food and drink is healthy. MMR insights director Andy Wardlaw says the findings, based on a study of more than 3,000 consumers, show that despite the huge media coverage of sugar's ill-gotten gains, and other alarmist health-related stories, consumers have a fundamental lack of understanding about even the most basic science behind what makes us fat.
"They think about energy and calories in completely different ways," explains Wardlaw. "Our analysis ­shows a higher correlation between energy and healthy in general terms. Despite energy and ­calories amounting to the same thing, consumers do not consider them the same."
MMR lays the blame for the confusion on "conflicting messages, driven by constant and often sensationalist media coverage". And, worryingly, it finds that media coverage of health-related issues is confusing even the most health-conscious consumers, leading them into decisions that could actively threaten their health.
MMR found that while 62% of consumers were health-conscious, just 44% were converting that into action, while many were actively turning against brands that push their health credentials.
These ranged from "the 'hedonistic' woman who is fed up with contradictory media coverage and is now actively rebelling by knocking back the red wine" to "the 'healthy' woman who firmly believes that when a product is declared low-fat, it is likely to mean high-sugar" and the 'armchair worrier' who "was even ­questioning the health credentials of vegetables like peppers and courgettes".
"I really am at my wit's end to know what can be done about it. We are a free country with freedom of speech but that means a huge amount of conflicting reports"

"There is mass confusion about what food and drink is good for you, and an expectation that manufacturers are playing jiggery-pokery with recipes to make something appear healthier," adds Wardlaw. "Some people are actively rebelling by consuming what is 'bad' for them and, paradoxically, the more health-motivated they are, the more weary consumers are over health claims and reformulation by mainstream brands."
However, navigating consumer apathy and cynicism is not impossible. Wardlaw points to Heinz Baked Beanz as a brand that enjoys a halo effect from "accentuating the positive" of being natural and having high levels of protein and fibre.
Aggressive campaigning
Yet in today's media climate, the jiggery-pokery isn't just coming from an excitable and reductive media but also from the health lobby itself.
This time last year saw the emergence of a far more aggressive and sensationalist form of health campaigner, none more so than Action on Sugar. This newly formed coalition, many with impressive credentials, is headed by its charismatic chairman Professor Graham MacGregor, a veteran campaigner on salt who has done much to encourage a world-­leading reduction in salt by the food industry in the UK.
However, MacGregor admitted the AoS campaign - responsible for the "new tobacco" line - resulted in "hysterical" and "exaggerated" headlines about the role of sugar in the diet, even describing some anti-sugar campaigners, including members of his own expert panel, as "nutters" who ignored the need for balance.
Another milestone in the media frenzy was a report by the National Obesity Forum (NOF), which claimed the UK faced a "doomsday scenario" from soaring levels of obesity, including the NOF's now infamous claim that the 2007 Foresight Report, which predicted half the UK could be obese by 2050, was in fact an underestimate.
After attracting huge coverage, the NGO later admitted to The Grocer it had made the figures up, after finding itself under scrutiny from the UK Health Forum, which carried out the original work on the Foresight Report. Accusing the NOF of exaggerating its claims, far from defending the allegations, NOF spokesman Tam Fry - who is also one of the advisers for Action on Sugar - admitted the report had been based on "no statistics" and "no evidence", describing it as a "best guess" and "sticking a finger in the wind".
Serious concern
Fry continues to defend the NOF's actions, citing a later report by McKinsey & Co, released in November last year, which found that if the prevalence of obesity continued on its rising trend, almost half the world's adult population could be overweight or obese by 2030.
"I think that was vindication for our report," says Fry. But he does admit to serious concern that amid all the competing headlines on health, it is the public who will suffer.
"I really am at my wit's end to know what can be done about it," says Fry. "We are a free country and we have freedom of speech, but that in itself means we have a huge amount of conflicting reports. Papers like the Daily Mail are read by millions of people and if you pick that up and read a report one week you can expect - with some certainty - to find a story stating completely the opposite the following week."
"Improving the accuracy of academic press releases could represent a key opportunity for reducing misleading health-related news"
Fry adds: "You can't fault researchers for wanting their five minutes of glory and you can't really blame the Daily Mail for wanting a good story but what is the poor bugger on the street supposed to make of it all? My heart bleeds for those people who are trying to make sense of all this in the face of such conflicting information."
Undeterred, the NOF will next week launch a new chapter in its campaign, calling for the government to enforce new regulations on the amount of salt, fat and sugar in food, and says there needs to be a step change in the levels of reformulation achieved to date. The report will also call on the government to make traffic light labelling of products mandatory, even though this would fly in the face of EU regulations, which place limits on front of pack labelling.
Bold claims & crossed wires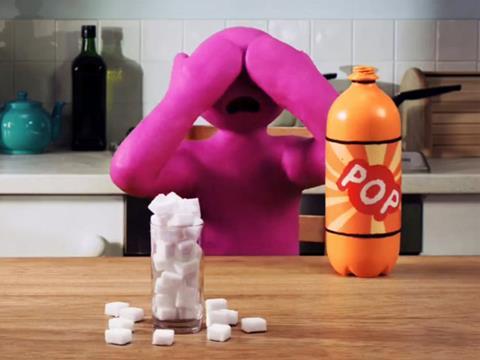 Following a blaze of publicity surrounding the launch of its Sugar Swaps Change4Life campaign on 5 January, the DH has admitted that several national news sources exaggerated its claims on how families could slash their sugar intake by making "small changes" to their diets.
The Daily Telegraph and a raft of online news sites reported families could cut their intake by almost half by cutting out just one snack a day. However, when pressed by The Grocer on the remarkable statistics, PHE admitted media reports had "misunderstood" its research, which had not meant to make such a bold claim. Rather than just cutting out one snack per day, it said families in the trial had been recommended a series of measures, including swapping sugary drinks for sugar-free and replacing ice cream with low-fat yoghurts. It later admitted it was not known exactly what measures were taken.
Its press release also stated the before and after results showed an average daily saving of 196g of sugar per family each day, or 49 sugar cubes. However, a spokesman admitted the families in the trial were all classified as "high sugar intake" groups, and admitted the changes made would have had to be much greater than just one snack per day. "Unfortunately we can't control how this has been reported," said a spokeswoman.
Although the study was carried out with researchers from Reading University, PHE has also raised eyebrows among nutritionists by linking up with social media site Netmums to launch the new phase in its campaign, which significantly focuses on sugar, rather than its previous policy of an all-round approach to calories. The change, which has backing from Aldi, Asda and Tesco, is in direct conflict with the DH's previous strategy of concentrating on overall calorie reduction and comes with PHE also controversially reviewing its 5-A-Day logo and the Eatwell Plate in the light of concerns over sugar.
Massive impact
But what can be done to bring more balance and accuracy to the debate? Or will health campaigners, especially those who have been accused of exaggeration in the past, adopt the same sensationalist tactics again this year considering the massive impact they have achieved in the media?
A new report by researchers at Cardiff University, which explored the link between the press releases and subsequent news stories accompanying the output of studies from 20 leading universities in 2011, found mass evidence of "distortions, exaggerations, or changes to the main conclusions drawn from research", but it also found clear evidence of academics over-egging press releases - in turn feeding a storm of press headlines.
"We provide the public with consistent healthy eating advice based on the totality of high quality evidence"

The study, published in the BMJ last month, found 40% of the press releases contained "exaggerated advice", 33% contained "exaggerated casual claims", while a further 36% contained exaggerated inference to humans from animal research.
Unsurprisingly, such exaggeration had a direct bearing on the associated coverage in the press, the national media needing little excuse to sensationalise at the best of times.
It found between 58% to 86% of related news stories contained exaggerations, compared with between 10% and 17% where none of the three types of exaggeration were found in the press release.
The researchers found "exaggeration in news is strongly associated with exaggeration in press releases" and declared that "improving the accuracy of academic press releases could represent a key opportunity for reducing misleading health-related news".
Yet the evidence from the past few weeks appears to suggest that health campaigners are either unwilling or unable to stop making exaggerated claims.
Lack of evidence
Take the headline on the press release from the Children's Food Campaign published before Christmas, claiming that slapping a 20p per litre duty on sugary drinks would save the NHS £39m in London alone over the course of 20 years, a move backed by Mayor of London Boris Johnson, despite having been ruled out by the coalition government and Labour.
The study was heavily influenced by a model developed by the North West Directors of Public Health and published in June last year. However, it contains what British Soft Drinks Association director general Gavin Partington described as a "delicious line", which reads: "There is some uncertainty and lack of evidence around several of the parameters in the model."
"The main flaw in this is, of course, the assumption these groups make about a linear relationship between calories consumed, rates of obesity and obesity-related diseases," adds Partington. "No mention whatsoever of physical exercise or lifestyle."
Amid the conflicting evidence and media-stoked hysteria, it's not just the public that's confused. The Department of Health appears in more of a muddle than ever over what advice it should send out. Once again the biggest event in the calendar in the health debate in the UK this year looks set to revolve around the Scientific Advisory Committee on Nutrition (SACN), which caused shockwaves across the industry in June last year when it called for the government to slash the recommended limit of the daily intake of sugar in half, following a seven-year inquiry.
Its final report, which had been due out early in the year, has been pushed back to at least the spring amid what is understood to be a huge avalanche of responses, including questions of the evidence to back the recommendations from both the health lobby (which thinks it should go even further) and the ­industry (which claims it has gone too far).
In the meantime, DH experts at Public Health England (PHE) have been getting themselves into a pickle over how to respond to SACN's calls, which as well as stepping up the war on sugar, recommended a massive 20% hike in the recommended fibre intake for adults.
The Grocer revealed in November last year that an analysis by PHE showed SACN's call risked throwing consumers into such a spin they would simply switch off from a healthy diet altogether.
So divorced from reality were their recommendations, in fact, said PHE - which in the light of SACN has been looking at ripping up its existing advice on which foods should feature in the Eatwell Plate - only 1% of the population have diets that would currently hit the proposed targets.
PHE has subsequently admitted to The Grocer that it has no idea how many people even meet the current healthy eating guidelines - an oversight described by one leading nutritionist as "incredible".
However, spurred on by fears raised about juices and smoothies, PHE has been looking at products that could potentially take the place of some of the more sugar-laden products ­currently on its approved list. Late last year it scored a spectacular own goal as it looked at ways it could extend its official 5-A-Day logo to cover a whole host of so-called composite foods.
As The Grocer exclusively revealed, this list includes ready meals, tinned soups and, er, pizza.
Health groups and the national press went wild. Among the most outraged was Consensus Action on Salt & Health (CASH), which is run by the same ­campaigners behind Action on Sugar. At the time it was close to releasing a report with its own shock headline - that some takeaway and prepared pizzas contained almost three times an adult's recommended daily intake of salt, the same as eating an incredible seven McDonald's Big Mac cheeseburgers.
It's little wonder PHE's pizza plan was hard for CASH to swallow, but some considered its outrage ironic considering the fears it had raised over sugar and the huge pressure it has applied to the DH to be seen to do something.
This week PHE launched a new attack on sugar, despite the wait for the SACN report. But rather than turning to scientific opinion this time, its Change4Life Sugar Swaps campaign (see box, right), was driven by a survey on social media site Netmums - a powerful group of opinion formers but not an organisation known for its research prowess.
Dr Alison Tedstone, chief nutritionist at PHE, has defended its approach, though she admits it is looking at what can be done to provide clearer advice amid the media bombardment.
"We know that some individuals and organisations take different approaches to dietary advice and this can play an important role in stimulating open scientific debate," says Tedstone. "We provide the public with consistent healthy ­eating messages based on the totality of high-quality scientific evidence. There are many challenges in ­providing simple, clear and meaningful messages on diet to the public. Our role is to help shift current dietary habits towards what the evidence shows is healthy.
"We know there is significant public interest in ­dietary guidance due to the extensive media coverage it generates. PHE is also looking at what more could be done to adjust our environment so that people find it easier to make healthier, lower sugar, salt and saturated fat choices in their diet."
Explosive
With the General Election looming, and with politicians on all sides acutely aware of the need to tap into topical issues, the extent to which public health and the war over obesity dominates the headlines as it did this time last year remains to be seen. Much will depend on whether the war on obesity becomes a genuine ­election issue, alongside other weighty issues such as the future of the NHS, the economy, taxes and the never-ending war on terror.
However, with the health lobby again rolling out the heavy armour, the coverage in the press looks guaranteed to be just as explosive as last year - and every bit as exaggerated if the reaction to the Sugar Swap campaign is any barometer.
Amid it all spare a thought, like Tam Fry, for the consumer. Whether healthy, obese or like most of us somewhere in the middle, he or she is likely either to be ­worrying themselves to an early grave or, possibly with the same result, turning off from the debate ­altogether. And however bad for consumers sugar is, the current confusion is every bit as damaging.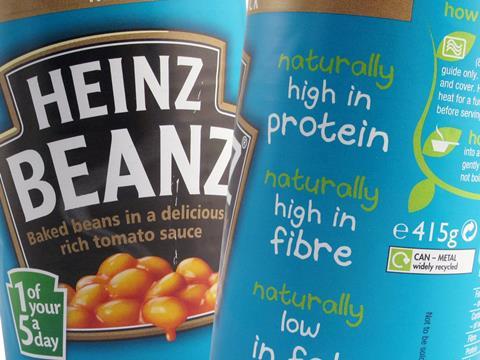 The golden rules on health-based messaging
Golden rule 1
Do not shout about reductions in sugar, salt & fat. Reduction messages are highly likely to feed widespread perception that brand owners are playing with our food and prompt further questions about what has been done to compensate. The most common perception is that if fat is reduced, sugar has probably been added
Golden rule 2
Discover consumer expectations of 'natural' in your category and find ways to meet this honestly
Golden rule 3
Accentuate the positive aspects of your offer: protein and fibre are closely aligned to health perception of a category, as are others such as wholegrain
Consumer confusion over energy and calories in MMR research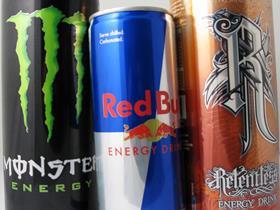 Energy drinks
Unsurprisingly, the 3,000 consumers questioned by MMR ranked energy drinks high for energy, but they underestimated the calories in a can, perhaps because of all the caffeine
Energy 75.2% Calories 65.2%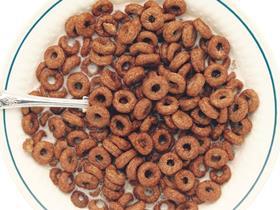 Breakfast cereals
One of the biggest discrepancies of all 10 categories was in a bowl of breakfast cereal, which was seen as high in energy by consumers but relatively low in calories
Energy 70.4% Calories 56.7%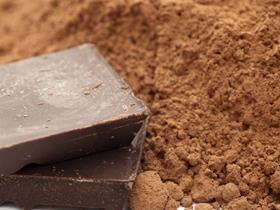 Chocolate
Predictably, consumers ranked chocolate as high in calories but lower in energy, despite the two metrics in effect amounting to the same thing
Energy 66.7% Calories76.8%
Baked beans
National favourite baked beans were seen as relatively low in calories by consumers (despite containing sugar), yet were ranked fourth-highest category for energy
Energy 64.4% Calories 53.9%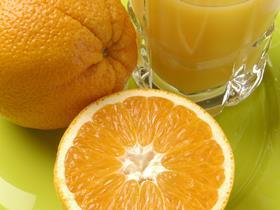 Fruit juice & smoothies
Fruit juice and smoothies were another category where there was confusion among consumers, who rated them lower on calories than energy
Energy 61.4% Calories 55.9%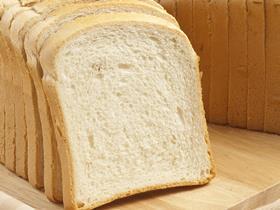 Bread
With scores of 58.2% and 59% consumers were very nearly spot on when it came to equating the energy supplied by a slice of bread and the calorific impact
Energy 58.2% Calories 59.0%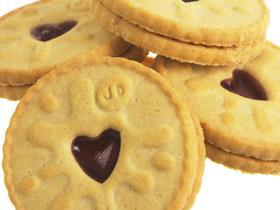 Biscuits
Consumers know biscuits are packed with calories. But they don't associate calories with energy - despite all the sugar that these well-known pick-me-ups contain
Energy 55.9% Calories 69.5%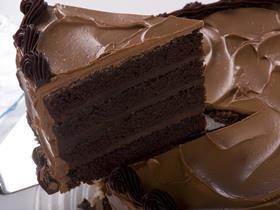 Cakes
Like biscuits, another category that was rated low in energy and high in calories. Maybe it's the food coma cake seems to induce that has this negative effect
Energy 53.9% Calories 72.9%
Yoghurt
The research shows consumers consider yoghurt about the same when it comes to energy and calories, neither of which they consider to be very high
Energy 52.7% Calories 50.5%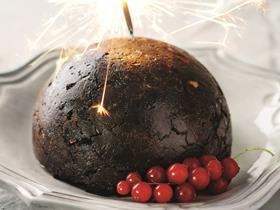 Christmas pudding
It's a fruit-based seasonal treat but consumers are confused when it comes to Christmas pud, ranking it very low in energy but also the third-highest category for calories
Energy 51.6% Calories 72.8%