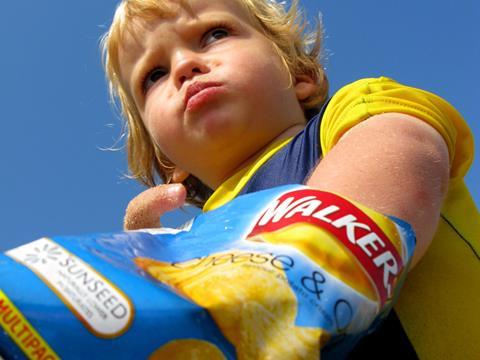 As one industry leader puts it, "there's a freight train heading in the direction of the food and drink industry" and if anyone doubted the impact, they should look at the evidence emerging this week.

With just days to go before SACN is expected to release its carbohydrates review - which, barring a seismic u-turn, will call for the recommended national energy intake from sugar to be cut in half - experts have revealed the huge changes in diet that will be needed.

No longer is it just what a previous Public Health England report infamously described as the "low-hanging fruit" of fizzy soft drinks that are in the firing line. The Grocer can reveal that confectionery, ice cream, puddings, buns, cakes, pastries, fruit pies, biscuits and yoghurt have all been identified by PHE as areas where consumers could have to make drastic cuts in consumption - and in some cases stop eating or drinking altogether - if they are to hit SACN's ambitious new target.

A separate study by the British Nutrition Foundation, a body supported by a raft of the UK's leading supermarkets and suppliers, accepts there will be no place at all for fizzy drinks, apart from very low calorie or zero calorie options, if people are to have a diet that meets the targets, The Grocer this week reveals (see p5).

Products such as crisps and chocolate bars will, says the report, be "once or twice a week" luxuries.

PHE revealed in November that just 1% of the population have diets that would meet all SACN's draft recommendations, based on figures from the National Diet and Nutrition Survey (NDNS).

Under modelling carried out by the body since, again using NDNS data, the body showed SACN's target of reducing the free sugar contribution to energy to under 5% could be achieved only by effectively smashing up the existing 20-year-old Eatwell Plate guidance, such that all sugar-added soft drinks and confectionery would have to be cut from diets completely.

The drastic new model suggests also that all breakfast cereals and biscuits would have to be switched to low-sugar versions, while consumers would have to halve consumption of a raft of products high in sugar, including ones previously recommended for health reasons, such as yoghurt.

Appalled

Industry nutritionists involved in the discussions around the model were appalled at the prospect of such huge changes to the recommendations. One particular victim, under that model, would be the milk and dairy food sector, which would take the biggest hit - the recommended proportion of energy intake from that sector would be cut from 15% under the current plate to less than 11%. The model suggests a smaller relative fall in the recommended foods high in fat and/or sugar (from 7% to 5.9%).
A potentially more sophisticated - and less judgmental - method of redevising the Eatwell Plate comes in the form of a computer generated model of "linear programming", which PHE has also been exploring. "Linear programming is a sophisticated way of modelling diets that allows a computer to objectively determine a diet that is the closest fit to current diets," says Professor Judith Buttriss, director general of the BNF, who has been involved in the PHE work.

However, Buttriss admits that whatever model is used, SACN's recommendations present nutritionists with a huge challenge and it's not just messages about sugar, either. SACN is also set to call for massive increases in fibre intake across all age groups. BNF research suggests that to hit the fibre target, all meals would need to be based on starchy foods, including mainly wholegrain options and potatoes with skins on. The average man would have to increase their dietary intake by 50%; women by 75%.

"For me, fibre is the overlooked area amid all the media coverage over sugar," says Buttriss.

So has David Cameron, who is directly leading the obesity strategy, bitten off more than he can chew?

"Do ministers really want to set targets that 99% of people are failing to reach or is it going to simply turn people off altogether," questions one leading industry source. Yet with the report just days away, the pressure on companies to go further on the path towards reformulation and agree to new restrictions on promotions looks set to reach new levels.

And as the industry source puts it: "When the train is coming down the track do you stand still and wait to be hit or plot another course?"