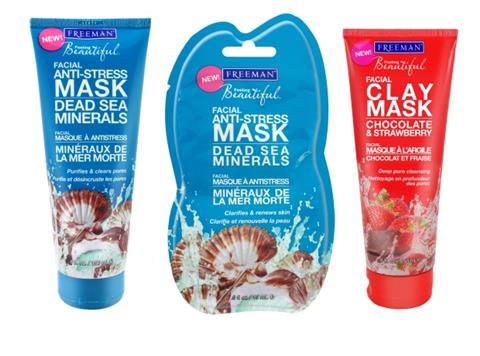 Suncare Distribution is extending beyond suncare for the first time with the launch of three US beauty brands in the UK.

The trio, owned by US business Freeman Beauty Labs, comprises facial skincare brand Feeling Beautiful, footcare range Bare Foot and bodycare brand C.Booth.

Free from parabens, SLS, mineral oil and petrolatum, the brands were aimed at consumers looking for "premium products with mainstream price tags", said Suncare Distribution.

The move into new categories followed a "huge shift" in the approach of some supermarkets to the suncare sector, claimed Suncare Distribution director Claire Hurst. Retailers had reduced the number of branded SKUs and were now placing greater emphasis on own-label, she said.

This had resulted in Asda dropping US suncare brand No-Ad - which Suncare Distribution had rolled out to Asda stores last year - although Hurst said the range would be going into 175 Morrisons in April. "Suncare is getting a lot harder, and expanding into new sectors is a natural next step for us," she said.

Bare Foot, launched in the US more than 20 years ago, will be available from Superdrug from April in a 150ml tube format in seven variants (rsp: £4.25). Feeling Beautiful facemasks, scrubs and washes will launch in Tesco this summer (rsp: £3.99/150ml tube and 99p/sachet). And C.Booth body scrubs, butters, washes and lotions, were also expected to hit shelves in the summer, but had not been presented to retailers yet, said Hurst.

Hurst also revealed that the planned launch of US suncare brands Ocean Potion and Bull Frog had been delayed due to the EU registration process taking longer than expected. Originally slated for launch last month, the pair will roll out at the beginning of next year.