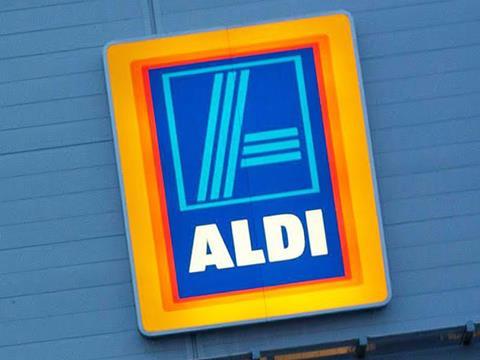 Aldi has leapfrogged Tesco in the top 100 most valuable global retail brands chart.
The discount retailer, which saw a 22% increase in brand value and is now worth $11.7bn, secured the eighth spot in the annual BrandZ ranking by WPP and Millward Brown.
Fellow discounter Lidl also enjoyed a 27% uplift to $6.0bn, finishing at No.20 on the ladder.
In stark contrast, Tesco – the only UK supermarket to score a global ranking – saw its brand value plummet by -37% to $9.4bn in the index, now in its tenth year.
Other global retailers also felt declines – Carrefour experienced a -12% dip to $8bn, while Whole Foods plunged -24% to just over $7bn.
The research was based on interviews with more than three million consumers globally and an analysis of the financial and business performance of each country.
According to Alison Casey, senior client director for retail at Millward Brown discounters provide a great customer experience, are 'relevant to cost-conscious shoppers' and clearly communicate what they stand for.
"Delivering on the brand promise is a critical component of success for all major brands and it's helping the discounters to build engagement, trust and loyalty with customers," she said.
"Lidl's TV advertising in particular tells a compelling story in a meaningful and relevant way… it successfully challenged perceptions of Lidl as a 'one-trick discounter' and positioned it as a purveyor of quality goods at low prices.
"The battle for consumer loyalty for the major supermarkets and discounters will not be won on price, but on creating meaningful and differentiated brands."