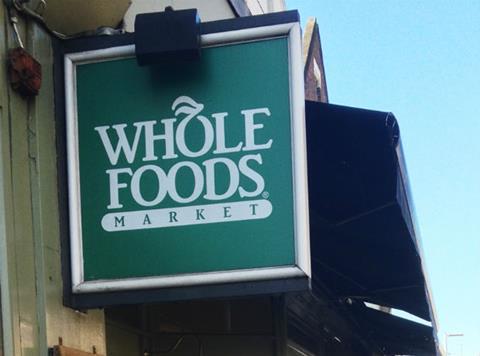 Amazon is to close two Whole Foods Market stores in the UK, just months after completing a $13.7bn (£10.7bn) takeover of the grocery chain.

The company is to shut down its stores in Cheltenham and Giffnock in East Renfrewshire.

The stores employ about 150 staff between them, according to media reports.

Whole Foods Market said a decision on the future of the stores would be made after the company had consulted with team members to discuss the proposal.

"In the event that the decision is taken to close the stores, we will work with team members to explore alternative employment opportunities," said a Whole Foods spokesman.

"This proposal was unrelated to the Amazon merger and we remain committed to serving the UK market and providing high-quality natural and organic products to our customers."

Whole Foods currently has nine stores in the UK, but if the closures go ahead it would mean all of the chain's stores would be located in London.

Amazon snapped up the organic grocery chain back in June in a shock deal.

The online giant took on Whole Foods' net debt as part of the deal, having ended its last financial year with total long-term debt and capital lease obligations of $1.05bn (£82m).

In August, just one day after the acquisition was finalised, Amazon announced it was funding widespread cuts at Whole Foods in order to make the outlet "affordable for everyone" and promising this would be "just the beginning".

The move to lower prices on staples including bananas, eggs, salmon and chicken caused more than $11bn to be wiped off the value of the world's largest food & drink manufacturers.