Asda and Morrisons have both announced major pricing offensives. But will it be enough to win shoppers – and how are they funding it?
Asda and Morrisons both announced major spring price offensives this week, as they spoke of the need to help hard-up Brits cope with the cost of living crisis.
The campaigns also speak volumes of the need for both retailers to revive their own flagging fortunes.
It was perhaps no coincidence they came the day before the latest Kantar sales figures, described by one source as a "car crash" for both retailers, who are in real danger of being left in the wake of the resurgent discounters and Tesco.
The big question is, how will their respective new owners manage to fund deep and lasting price cuts, given the brutal backdrop of supplier shortages and soaring inflation?
IPLC UK partner Paul Stainton believes this week's move by the two major players will only "scratch the surface" in closing the gap in price competitiveness.
"They are headline grabbers, enabling strong online and in-store point of sale," he says. "Tesco and Sainsbury's are more subtle, but probably more effective, with the likes of Tesco Clubcard, Sainsbury's Price Lock and both Aldi Price Match schemes."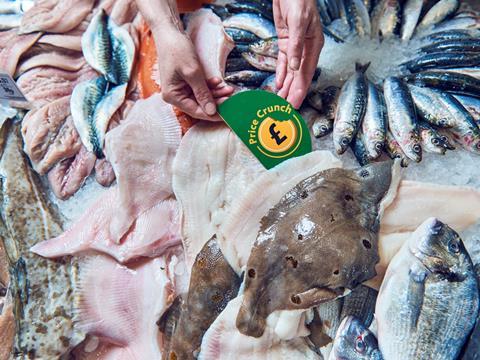 Stainton argues many of Morrisons' price cuts are simply playing catch-up with Aldi and Tesco.
"For example, they are bringing microwave basmati rice from 49p to 35p. Aldi/Tesco have been 35p for a couple of years. own-label baked beans are down from 39p to 35p; Aldi and Tesco are both at 35p."
In other examples, such as evaporated milk and apple pies, both Aldi and Tesco remain cheaper than Morrisons, says Stainton.
He adds: "It looks to me like Morrisons is simply trying to close the gap they have allowed to happen over the past years, and which has resulted in their losing of market share.
"It's worth noting they only committed to lower prices until 17 July," he adds.
Price offensive: what the two are doing
Asda
£73m to tackle the cost of living crisis
Over 100 staples 'dropped and locked', and average prices cuts of 12%.
Follows plans for a new Just Essentials budget range spanning 300 product lines, to begin rolling out from next month.
Shop floor staff getting a 4.5% pay rise to a minimum of £10.10 per hour from July.
Morrisons
More than 500 products reduced across 6% of total volume sales.
Products including cereal, cooking sauces, chicken and sausages, eggs, baked beans and rice reduced by an average 13%.
Price cuts for a quarter of its 235 entry-level products, including Morrisons Savers and Morrisons Wonky lines in produce and Morrisons Essentials in homewares and health & beauty.
New 'Compare & Save' campaign to help customers identify savings from swapping branded items for Morrisons own-brand products.
Cuts to be communicated through a major new ad campaign and point of sale, with a Savers event until 8 May.
Asda, meanwhile, has introduced a new strapline, 'dropped and locked'. It promises its new prices will stay in place at least until the end of the year, although with 'over 100' family staples in the line-up, the cuts aren't as wide-ranging as Morrisons' 500 products.
Stainton brands Asda's cuts a "smokescreen marketing campaign" that glosses over a growing number of price increases, which Asda and all other supermarkets are having to pass to consumers.
"My research shows Asda is putting through more increases than others," he says. "In my basket of goods that I regularly monitor, since 31 March Asda has increased 20 of the 77 items and only decreased two, both in the 'dropped and locked' campaign."
Ged Futter, founder of the Retail Mind, thinks neither retailers' campaigns will be enough to shift the dial in the price war.
"I spoke to one supplier whose product is featured in the Asda campaign on gondola ends. His product is £2 but in the discounters it's £1.20.
"What is the point of saying prices are dropped and locked if you are 30% to 40% more expensive? The obvious answer to that is: thanks but no thanks."
Keeping prices down
However, GlobalData analyst Amira Freyer-Elgendy argues Asda is right to get the message out that prices are staying down amid high inflation.
"Asda has promised longevity by announcing a year-long price lock. With shoppers fearing a fickle market and an unpredictable future, promising stability will inspire shopper loyalty."
Others point out it was only three years ago that former Asda boss Roger Burnley introduced the phrase 'rolled back staying back' – and question what happened to that promise.
"A lot of what Asda and Morrisons are doing is just a sticking plaster"
It's not just shopper loyalty the supermarkets have to worry about, but how to take suppliers along for the ride.
One supplier source says both Asda and Morrisons are in for a rude awakening if they expect suppliers to fund deep price cuts against the current backdrop of soaring inflation.
"If they want to fund these price cuts then tickity boo, but if they want suppliers to fund it then that's not so fine. Morrisons in particular has been being very difficult when it comes to agreeing to supplier price increases.
"I'm afraid from a Morrisons point of view there aren't too many suppliers out there who will see them as business-critical. With the supply chain situation as it is, I can see some simply stopping supplying. It's nuclear button time."
Morrisons insists it will be the one investing in the cuts – and Futter sees evidence of the intention in the profits warning the supermarket issued earlier this month, at the time blamed on the impact of the war in Ukraine.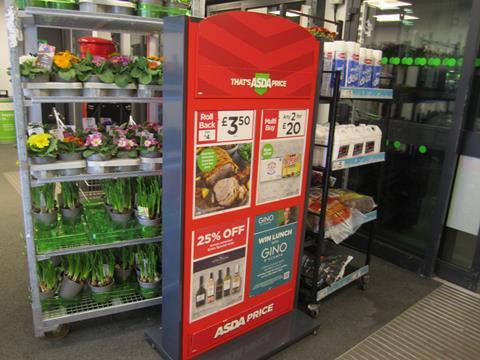 "Morrisons has already made it quite clear who is going to pay for the price cuts," says Futter. "They are going to see their profits hammered."
With this week's Kantar figures showing over a million extra shoppers visited Aldi and Lidl respectively over the 12 weeks to 17 April, David Sables, CEO of Sentinel Management Consultants, says Asda and Morrisons have no choice but to invest in price – but also warns it's a war they can't win against the discounter model.
"The discounters are hoovering up share and proving that the likes of Asda and Morrisons are operating a fundamentally flawed model. I think it's good to see Morrisons and Asda doing their stuff, but a lot of this is sticking plaster."
Both Asda and Morrisons have strengths over each other, says Sables. Unlike Morrisons, Asda is "at least in a position to hive off lots of excess space in stores to other parties" to fund price competitiveness.
Meanwhile Morrisons owns much of its own label supply chain, a "unique position". It will make conversations with brands no easier, but 372 of the 500 reduced products are own label, according to Morrisons.
"That is an advantage for Morrisons," says Sables. "But the fact is if either Asda or Morrisons wants to cost-cut their way to stardom, they've already lost.
"The model that wins is the Aldi and Lidl model."