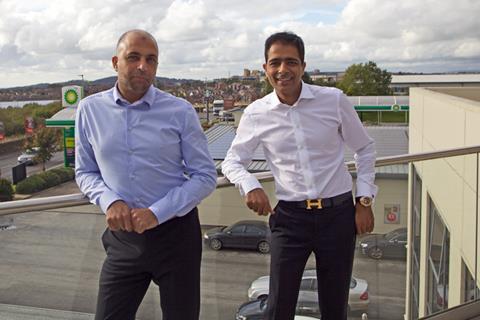 Asda is to ramp up its use of in-store specialist greengrocers under plans unveiled by new owners the Issa brothers to improve the quality of its fresh offer.
Mohsin Issa said that by next month 250 Asda stores would have dedicated greengrocers working in them.
It builds on the announcement of 150 specialist in-store greengrocers being introduced in stores across the UK as part of a £9m investment announced in September.
Asda's move to boost its fresh offer follows recent cuts by some of its supermarket rivals, including Tesco's closing of counters in 317 stores in February.
In 2020, Sainsbury's shut its in-store meat, fish, and deli counters due to "reduced consumer demand".
In an interview with The Sunday Times, Mohsin Issa said Asda was "happy to commit whatever we need" to reclaim its spot as the second-biggest UK supermarket.
As well as the introduction of more trained staff in fresh, he said Asda planned to invest in its heritage of low prices with a continued expansion of its Smart Price range.
In February, Asda announced it would almost double the number of stores stocking the budget range. It said from 1 March it would stock its full Smart Price and Farm Stores ranges in all 581 of its food stores, as well as online.
Mohsin Issa told The Sunday Times that would now be expanded to 300 products.
Bryan Roberts, founder of Shopfloor Insights, said he believed the Issas were showing signs of making a big impact on Asda's offering, though he saw the announcements as unlikely to yet prove significant in Asda's battle with Tesco and the discounters.
"The announcement about greengrocers is in effect a bit of a re-announcement of what came out last year," Roberts said. "It's not as if they will have fully fledged greengrocers in store but rather have more trained staff who have a better knowledge of the fresh products they sell. That must be a good thing.
"The expansion of Smart Price would appear to be a further response to the criticism by Jack Monroe, who was unhappy because she lived next door to the wrong Asda store – one that wasn't stocking as many of those products because it was an affluent area."