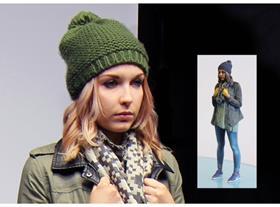 Asda has opened its 10th permanent 3D printing service - at its Milton Keynes store.

The expansion comes after trials of Asda 3DME in the autumn proved hugely successful, according to WPA Pinfold, which has helped shape the brand identity and packaging for the new service.

Asda 3DME creates 3D ceramic figurines - mini replicas of individuals - costing £49 to £125, depending on the number of people. The process uses 360-degree scanning cameras and accesses a palette of five million colours to create the eight-inch figurines.

The service launched in Asda's Trafford Centre store in Manchester last June before it was rolled out to Edinburgh and York in August.