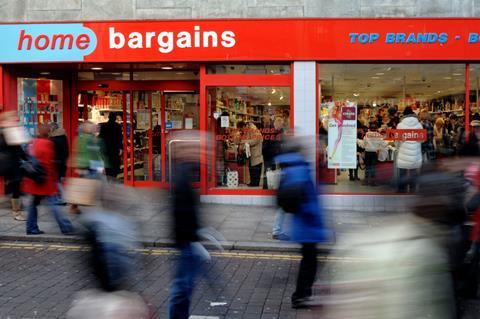 Asda is believed to have become the first supermarket to start price matching with a variety discounter, with a new campaign focusing on matching products with Home Bargains.
The Home Bargain Price Match includes more than 100 products, most of them non-food, including branded items such as Sure deodorant, Surf washing powder and Huggies nappies.
The move, which comes after Asda last week unveiled a mulitmillion-pound 'Dropped & Locked' campaign across 100 food and drink lines, is the latest show of intent from its billionaire owners the Issa brothers.
The price match also includes Heinz Baked Beans (4x415g) and Lucozade Energy Orange.
Asda is also planning to expand the number of products in its Dropped & Locked push, as it tries to regain competitiveness with the discounters and Tesco's Clubcard Prices. Later this month it will begin rolling out a new own-label budget range, called Just Essentials.
The Asda website urges people to "save the trip" to Home Bargains because Asda is the same price at "selected stores".
"The economic climate is incredibly tough for families right now and we know from our research at Asda that nine out of 10 customers are worried about inflation," an Asda spokesman said.
"We want to do all we can to support customers during these tough times."
IPLC UK partner Paul Stainton said: "To my knowledge this is the first supermarket to price match against a variety discounter.
"Traditionally it has been very difficult for the supermarkets to go head to head with the variety discounters, especially on food, because they use a lot of grey market products and prices change very frequently.
"However, Asda have been losing share and this is another sign that their sales are being hit by the discount sector of late.
"The Issa brothers have gone in and said 'right we've got to attack everything'. They are trying everything they can."