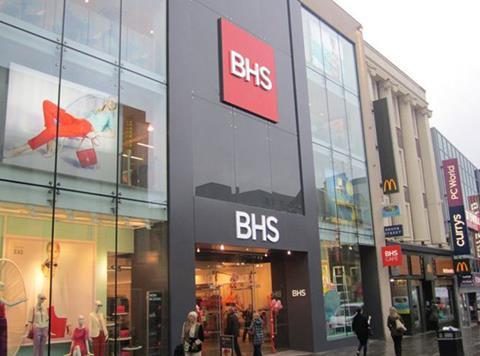 BHS could be the latest entrant into the supermarket price war after Sir Philip Green vowed it would beat the big-four supermarkets by up to 10% on price.
The department store chain will begin a pilot scheme selling food in its Staines and Warrington stores as part of Green's BHS Food Venture. The Staines store will open on Thursday (27 March) and the Warrington store on 3 April. Green revealed in November that BHS had permission to sell food in 150 of its 183 stores.
Speaking at the weekend, Green said the two pilot stores would sell branded goods including soft drinks and bread.
"There's no point in opening up and getting torn apart because we haven't got competitive prices," said Green. He revealed that in the future around 10% of large BHS stores could be dedicated to food halls and that if the pilot were a success, BHS would roll out a food offer to 140 of its stores.
"On the basis that everyone is going into the high street and convenience, maybe it's an opportunity. If you don't buy a ticket, you can't win the lottery."
Morrisons recently announced a three-year £1bn investment to lower prices, following similar moves by Tesco and Asda, to combat the threat of the discounters. Green admitted the current food landscape within British retail was "the most competitive" it had been in years.
Prices on branded goods at BHS, according to The Daily Mail, would include a two-litre bottle of Pepsi for £1 and a 170g of Bisto gravy granules for £1. Green will be hoping the venture will turn around the fortunes of BHS, which posted a pre-tax loss of £71m last year.