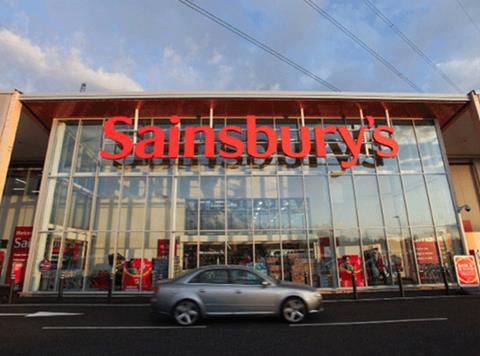 The big four all lost market share to the discounters in the past 12 weeks, according to the latest data from Kantar Worldpanel.
Tesco's market share slipped to 29.9% in the 12 weeks to 8 December, versus 30.6% a year ago. Asda's fell from 17.3% to 16.9%, while Morrisons fell from 11.9% to 11.6%. And Sainsbury's, which had been the only one of the big four to increase its market share in recent months, saw it fall from 17% to 16.8%.
The discounters all put in a strong performance over the period – led by Farmfoods, which posted sales growth of 36.6% and increased its market share from 0.5% to 0.7%.
Aldi recorded sales growth of 30.7% and Lidl grew sales by 15.5%.
Kantar said that, for the first time, over half the country shopped in either Aldi or Lidl during the past 12 weeks. Some 50.1% shopped at a discounter against 46.1% a year ago.
"Both Aldi and Lidl have continued to record double-digit growth and are successfully broadening their shopper base with half of all British households visiting one of them during the latest period," said Kantar Worldpanel director Chris Longbottom.
"Aldi now boasts a record 4% of the grocery market having increased its share for nearly every 12-week period since the end of 2010. Lidl retains its record share of 3.1%, which it reached during the summer," he added.
However, it was not such positive news for The Co-operative Group. It was the only retailer to post a fall in sales – down 0.7% in the 12-week period. Its market share also fell – from 6.4% to 6.2%.
Read this: Lidl UK MD Ronny Gottschlich: Big interview