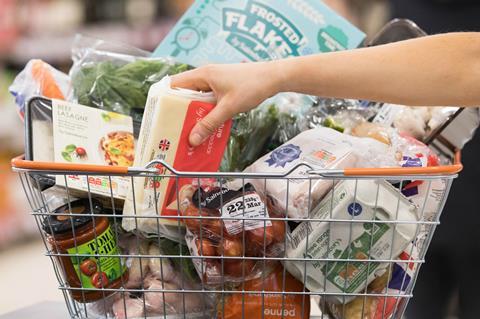 Brits spent an extra £467m on groceries in just one week at the peak of panic buying.

Consumers spent 22% more on groceries in the second week of March compared to the same period last year.

The most popular stockpiling categories saw uplifts of more than 60%, as shelves were left bare, latest data from Nielsen Scantrack shows.

Sales of household and petcare items saw the biggest increase of 65%, while ambient food sales rose 62%. That was followed by a 45% uplift in sales of health, beauty, toiletries and babycare items and a 33% rise in frozen food sales.

Brits also appeared to turn to alcohol as coronavirus fears worsened. Beer, wine and spirits sales grew 11% - marking the first significant uplift for the category since the outbreak hit the UK.

Not all categories saw sales gains, though. Sushi was negatively impacted by coronavirus fears with a 16% fall in sales. There was also a 12% decline in sales of rotisserie chicken and 11% fall in sales of fresh fruit drinks.