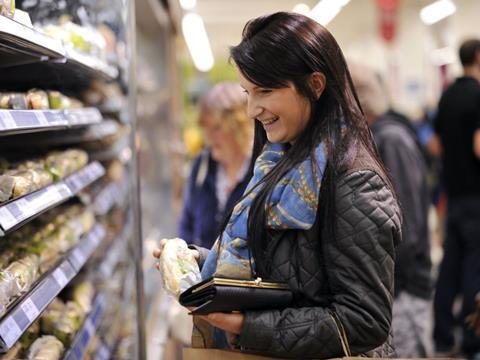 With last week's Kantar Worldpanel figures showing industry growth at its lowest level for over 15 years, it is little wonder supermarkets are looking for a slice of the action in the faster-growing food-to-go market.

Last week, it emerged Tesco is planning to open 80 outlets in London, provisionally called Tesco Express food to go, while Waitrose opened a new store in Swindon showcasing its latest thinking on hospitality including a grazing area and juice bar.

Food-to-go offers a new outlet for products, access to a growing market and another way of attracting shoppers and using space in existing stores as customers move online.

But success is not guaranteed. Sainsbury's opened a food-to-go store called Fresh Kitchen in February 2011, but shut it a year later and has not launched anything similar since.

So what is the recipe for success - and what are the pitfalls?

According to Steve Dresser of Grocery Insight, the Tesco outlets will be smaller than 3,000 sq ft and may be supplied from nearby Express and Metro stores. They will sell sandwiches and salads as well as some hot food, such as roast chicken.

The format looks set to be a more straightforward retail proposition than Sainsbury's Fresh Kitchen, which had 85 products made in-store, including a wide range of hot food options such as soup, curries and lasagne.

Analysts say this is a good thing. "Tesco looks like it is playing to its strengths as a retailer and avoiding the high costs and wastage that can be associated with food-to-go," says Kantar Retail analyst Bryan Roberts.

Fresh Kitchen failed largely because it was outside Sainsbury's zone of expertise, say experts. Sources close to Sainsbury's say it worked as a concept, but the execution was poor, as hinted in its statement at the time: "We don't want to compromise on either quality or service by staying in the Fleet Street store."

However, others warn that within the constraints of a retail offer, Tesco has to offer something special in the competitive London market.

"It will have to focus on the 'best' end of its range," says Kurt Salmon senior manager Mark O'Hanlon. "One of the challenges will also be how to make it interesting and exciting for customers from a branding perspective."

Meanwhile, the Waitrose hospitality trials are more similar in character to what Tesco is already doing with Harris + Hoole and Giraffe.

In new stores, Waitrose has introduced a 'grazing area' consisting of a bench and chairs in front of the in-store bakery and deli where shoppers can stop for a glass of wine and a platter of food. It is also experimenting with other formats, including a juice bar.

The Waitrose approach is not just making more effective use of space made redundant by the growth of online. It is also winning plaudits for building on the retailer's food credentials and persuading more shoppers to visit.

"It is a nice idea - all part of what is already an excellent in-store experience," says Roberts. "It'll create theatre and engagement with food and should also generate incremental spend as customers might, for example, decide to purchase a bottle of the wine they have tried in store."

These new formats will undoubtedly evolve. Waitrose says it will be trialling different hospitality concepts this year and sources close to Tesco say London MD Andrew Yaxley has been given free rein to test different ideas in the capital, of which food-to-go is just one. The days when a dreary-looking café was all a supermarket could offer in terms of hospitality could be numbered.