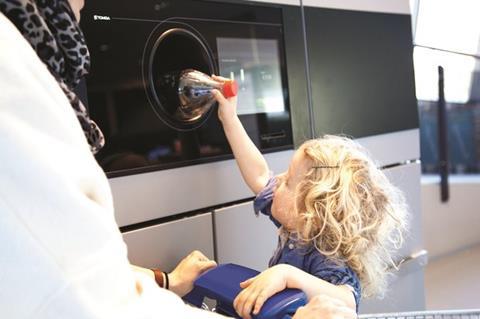 Campaign groups have urged the government not to "succumb" to calls for ministers to radically rethink the bottle deposit return scheme (DRS) in the light of Covid-19.
The Grocer has learnt supermarket bosses have told ministers a network of reverse vending machines in tens of thousands of UK stores could become a breeding ground for the virus.
They have urged the government to drop the proposals, due to come into force in 2023, and instead develop a solution based on home collections.
It comes as talks begin with the government about a way forward for the centrepiece of the government's environmental plans.
"Covid is still in the environment," said a supermarket source. "Going into a store environment is a threat and if it's a manual takeback there are health concerns."
However, campaign groups have strongly criticised the industry for calling for a "watered down" version of DRS.
"A fully inclusive deposit return scheme is crucial piece of the puzzle for a green recovery," said Maddy Haughton-Boakes, campaigns lead at countryside charity CPRE.
"The government's own analysis showed that an all-in system could create £2bn for the UK economy through job creation, environmental benefits and cost savings from reduced waste.
"We know the public will not accept the excuse of coronavirus for inaction, delays and a watered-down deposit return scheme."
A Defra spokeswoman said: "We remain firmly committed to turning the tide on the use of single-use plastics and the threat they pose to our natural environment – with a clear manifesto pledge to introduce a deposit return scheme."