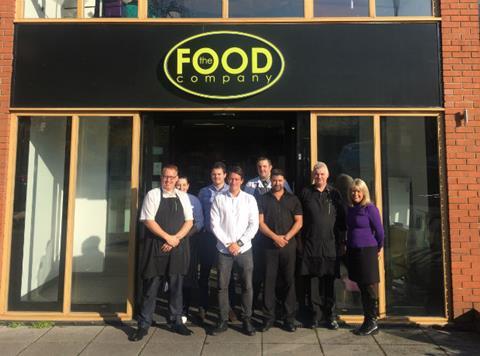 The owner of an Essex food store has expressed his concern for the future of independents as he is forced to close his family business of 17 years.

Aaron Linch of The Food Company in Marks Tey, Colchester, told The Grocer the shop would cease trading on 29 July and cited competition from discounters and supermarkets as the main reason.

The store, which employs 50 staff, houses a butchery, fishmonger, greengrocer, deli, as well as chocolate, wine and pantry, but diversification and investment were unable to save it.

Linch said the opening of a Waitrose in the area seven years earlier had a "big impact on turnover'.

"We've also got Lidl and Aldi everywhere, you just can't compete with any of the pricing," Linch said. "At Christmas we still sold panettone, German biscuits, delicacies like that, which supermarkets wouldn't have.

"Now all of a sudden Lidl comes along and they sell what the customer perceives to be the same panettone for three quid. All our products have provenance, but I don't think customers care that much about it."

Linch, whose father established the business, also claimed that the big retailers were the "only ones" who could afford to take units on a high street and "afford to pay the business rates".

"They can also afford to have staff on zero hours contracts, we could not, so you're always going to have a minimum rota, regardless of whether you're busy or not," he said.

The owner described the decision to close the shop as an emotional one, and insisted it was becoming "increasingly hard for independents to survive".

"We've been here for 17 years as a family operating it and regardless of how much money had to be pumped into it, part of you still believes it can be successful," he added.

"You don't want to give up the ghost, you don't want to give up the chase, and you're always coming up with different ideas. In the end, no matter how many times we tried to invent the wheel it was falling on deaf ears.

"At Aldi and Lidl people see you can buy a bunch of bananas for 50p, they come in here and we're charging that for two, but we buy off smaller people who go to the markets every day.

"We don't buy in the volume, therefore we seem expensive, but we only put a margin on what we're paying. People come in and think you're a rip-off, but we're not, it's genuinely what we're buying things at."

The imminent closure of the store comes as a Deloitte quarterly survey of 3,000 shoppers suggested consumer confidence had been dented by cost pressures.

The research, conducted from 16 to 18 June 2017, saw overall confidence fall to -10% in Q2 2017, down from -7% on the previous three months, and the biggest decline in two years.