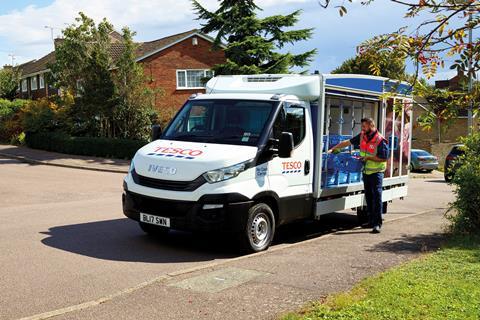 One of the high points of the year when I worked at Tesco was the company conference, where – by the time I left in 2012 – several thousands would get together at London's Excel centre to celebrate their achievements and outline plans for the future.
The irony that that same venue is being converted into a 4,000-bed field hospital in the wake of the Covid-19 pandemic is enormous.
But even back then, I would highlight the key role our frontline colleagues play in feeding the nation. So much so, I remember once referring to them as "the fourth emergency service," glibly adding, "if you don't believe me, try not eating for a week".
As this coronavirus crisis now unfolds, it is with great pride that I've seen retail staff, including delivery drivers, rated next after our wonderful NHS as vital to the nation's survival. I've also seen some wonderful recognition.
So, in the spirit of recognising our industry and its people's role in helping to cope with the current situation, I can do no better than share the below post in full from a dear friend and former Tesco colleague, John Burry.
John started his career at Tesco nearly 30 years ago, working for me as a buyer, and eventually as chief commercial officer for Fresh & Easy in California. He is now CEO at Brandable Group and recently shared the following on LinkedIn:
"My parents are 89 and 87 years old. For a variety of health reasons, the last couple of years have been tough. But they are both the products of a British wartime upbringing. They don't complain much and live a simple life.
"Their weekly grocery delivery from Tesco.com has been a lifeline for some time, but never more so than this Saturday, when their order turned up bang on time, and in full. I'd say that I don't know how you do it, but I do. I spent almost 30 years at Tesco, and it has that magic recipe of culture, systems, discipline, practice and exceptional people.
"Technology has also been an incredible help over the last few years in managing to keep my parents in their own home. I can do their shopping for them from 6,000 miles away via the Tesco app. I watched that delivery take place via their Ring doorbell camera. I had a tear in my eye as I spoke to my mother via her Amazon Echo Show on Mother's Day in the UK. I don't know how or when I will see her again in person.
"So, thank you for the technology – it is amazing. But the real thank you goes to all of the people that make all of this possible. To all of the Tesco team (especially Saturday's delivery driver), from the bottom of my heart – I thank you. #Tesco"
Like John, I am convinced technology will have an increasingly important role to play in the grocery industry of the future. But, for now, the most important thing is to thank its remarkable people for the incredible job they're doing.