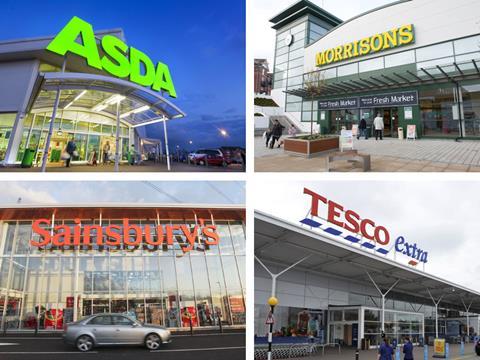 The burden of business rates on the big four supermarkets - last year described as part of a "lethal cocktail" of costs by Tesco CEO Dave Lewis - is set to get a lot easier to swallow.

A government revaluation announced last week will herald huge tax reductions for their biggest stores, with rateable values falling by as much as £1m, according to figures compiled exclusively for The Grocer.

This will translate to annual savings of up to £500,000 in bills, show the figures from business rates specialists CVS.

And the policy will slash rateable values at the estates of Tesco, Sainsbury's, Asda and Morrisons by a total of £173m.

On an individual level, the average superstore will see its rateable value fall by 5.9%, or £79,368. The impact will be much more significant for the highest paying stores in the country, with the 12 most valuable supermarkets due to witness a double-digit drop that averages out at 11.7%.

The Tesco Brunton Lane Newcastle store will see its rateable value plummet from £4.9m to £3.9m - equating to a fall of more than £500,000 a year in its rates bill - according to the research.

Other stores set to make massive savings include Sainsbury's in Bath Road, Reading, which currently has the highest rateable value in England and Wales of £4.9m. Under the revaluation, this value will fall to £4.5m, saving over £200,000 a year.

The Asda superstore in Carven Way, Bristol, will see its rateable value cut by £520,000.

The government has indicated the multiplier for rates will also fall by 3.4%, reducing by 1.7p.

But the supermarkets could face a long wait before they feel the benefits. Although the new rateable values technically come into force in April next year, they may not take full effect for up to five years or more.

This is down to the government's proposals for transitional relief, which are designed to limit the potentially derailing impact of big changes in rates. The plans will impose a cap on yearly changes - for example, there is set to be a downward cap of 4.1% in year one for large businesses, with rateable values of over £100,000, which covers all superstores.

This means the Tesco Newcastle store, which would have stood to gain a reduction in its rates payable of more than £562,000, will for the first year only get a reduction of £68,000.

There is also a sting in the tail for retailers in London, who are to be hit with large business rates increases despite values in other areas falling.

Figures published by the Valuation Office Agency (VOA) show overall rateable values for the retail sector will rise by 4.7% under the government revaluation, but this is driven by the increase in London, where values are set to shoot up on average by 26.2%. Outside the capital, most retailers are expected to benefit.