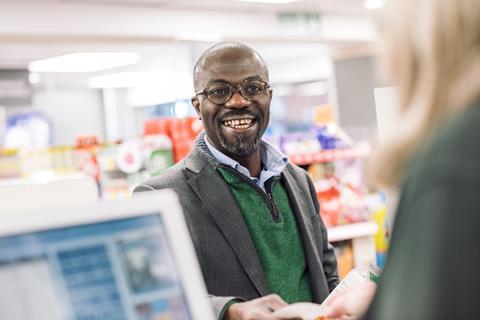 It's no secret that loyal customers drive bigger baskets, shop more frequently, and increase overall quarterly growth for supermarkets. That's why retail organisations have put so much emphasis on their loyalty schemes over the past few years. But, in 2022, loyalty is changing.
A McKinsey & Company study noted that three-quarters of consumers switched to a new store during the pandemic, and eight in 10 of those shoppers are looking to ride with that change. As things return to normal, the question becomes: "Can we hang on to those new customers we won during the pandemic and win back those we lost?"
The answer is yes – through personalised communication, promotions and pricing.
I say this because consumers want personalisation. In that same McKinsey study, 71% of consumers surveyed said they expected companies to deliver personalised content, and more than three-quarters were frustrated when it didn't happen. The opportunity for grocers today is leveraging zero- and first-party data to drill deeper with shoppers and overhaul loyalty messaging to meet them "in the moment" they're shopping – especially since the pandemic has upended their traditional way of shopping. 
Changing and prioritising a strategy towards a "marketing in the moment" level of personalisation means using loyalty member data such as who the shopper is and how they buy. It also means combining external contexts such as weather, time of day, whether the shopper is browsing online, and many other contexts. 
Read more:
Consumers crave to be valued, and they're frankly uneasy from the changing shifts around shopping. A stronger personalised loyalty programme can be an anchor of comfort in the future. For example, a retailer can leverage data to build a targeted message to members about beginning a stock-up purchase online, delivering easy access to rewards points. Another example could be reaching a loyalty member who is making a top-up trip after work because there's a big match on, and there's a narrow window of opportunity as the rain clouds roll in.  
Personalisation like this will make the loyalty member feel extra valued. It's a change of focus to "marketing in the moment" and a trend that could keep loyal shoppers from wavering. 
Part of what will affect loyalty and personalisation is the cutting out of third-party cookies, which retailers have used to track shopper behavior across other websites and devices. As widely reported, Google has pushed out its impending elimination of third-party cookies on Chrome until 2023. It's a move that will profoundly impact retailers as Chrome has a 65.2% share of all web usage. Before the cookie phase-out, retailers had spent nearly half their budgets on display ads that leverage third-party data. 
But it's a first-party future now, and retailers will depend on loyalty programmes more than before. That means retailers will need to innovate to generate more first-party data directly from consumers and through their own properties such as innovations around subscriptions. Walmart launched its Walmart+ service to take on Amazon's monthly subscription, for example, opening a new source of first-party data and creating another perk for members.
Innovation like this will build better data points, which will grow personalisation and make loyal shoppers feel more valued.