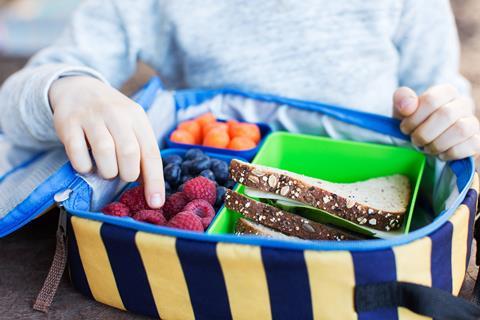 Morrisons has announced plans for stores to help fight half-term hunger with a new plan to distribute food boxes to local food banks.
The retailer announced almost 500 stores would prepare 30 lunchboxes each day of the holiday, to distribute 14,940 lunches daily, with packaging donated by distribution company Bunzl.
The lunchboxes will be distributed to food banks and schools to help children in need. They will include a freshly made sandwich, a piece of fruit and a Soreen snack pack.
Morrisons is also to offer customers the option to support the effort by buying their own 'Pick Up Packs', which will also be distributed to young people.
The pre-packed parcels cost between £1 and £5 and will be available at the front of all Morrisons stores to be paid for at the checkouts.
"We want to do our bit to ensure that as many schoolchildren as possible can eat good, nutritious food while they are out of school," said Rebecca Singleton, customer and community director at Morrisons.
"We will be delighted if customers are also able to donate food in our stores to help fight holiday hunger."
Meanwhile, Asda has announced it is donating almost £100,000 to provide families with access to food during the school holidays.
The donation, funded jointly by Asda and the Asda Foundation, will be given to the supermarket's army of Community Champions in 387 stores, who will oversee its spending on food for groups that are providing services to children during half term.
"This year it's more important than ever to support our local communities through the unprecedented challenges they continue to face," said Jo Warner, Asda senior director for community.
"We know that throughout the school holidays, food banks and charities see an increase in demand for emergency food parcels, which is why we're pleased to be able to provide essential food and other supplies for those who typically rely on a school meal during term time."