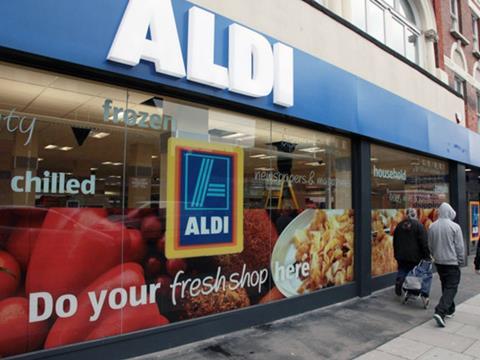 Morrisons is facing the most intense competition from the discounters out of all the big supermarkets, a new study revealed today.
A report by the Local Data Company found that nearly half (49%) of Morrisons' stores were situated in town's with an above average number of discounters.
Tesco was the second most exposed to the discounter threat, with 41% of its stores in town's with higher than average numbers of stores such as Aldi and Lidl.
In 2014 discount stores growth was twice as fast as the big four supermarkets, with discount stores growing on average by 33 units compared to the big four's 16 units on average.
Scottish towns had the most competition with 82% of the towns analysed having above average competition levels (areas with a high number of supermarket and discount stores compared to the population).
Queensborough in the South East had the highest density of stores (population to stores ratio) with 852 people per unit, compared to Shoreham-by-Sea, in West Sussex that had the highest at 48,487 people per unit.
"This report clearly shows why supermarkets are losing ground to the discounters and of particular significance is that growth of both the supermarkets and discounters has continued unabated for the last five years, " said Matthew Hopkinson, director at The Local Data Company.
"As such it was only a matter of time when sales and profitability of the big four supermarkets would be impacted.
"With continued the growth of discounters, supermarkets and convenience stores (+2,253 since 2010) then more pain lies ahead," he added.