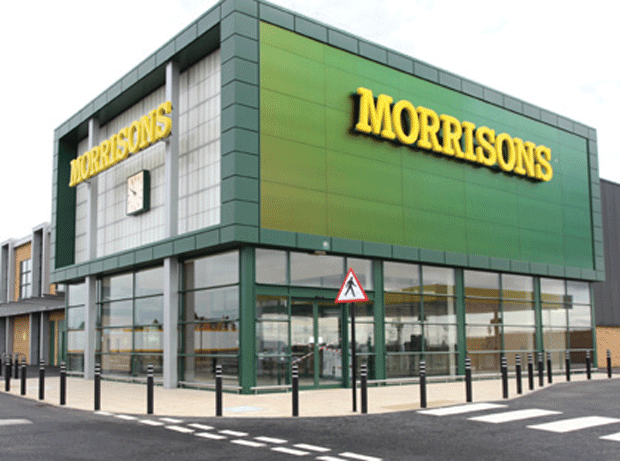 Morrisons saw its market share drop from 11.6% a year ago to 10.9% in the 12 weeks to 25 May, the latest supermarket share data from Kantar Worldpanel has revealed.
The Bradford-based chain's sales also declined 3.9% during the 12-week period, Kantar said. It comes just weeks after Morrisons reported an 8.2% slump in first-quarter like-for-like sales.
However, Morrisons was not the only big-four supermarket to see its market share fall. Tesco's share dropped from 30.5% a year ago to 29%, Kantar said, with its sales falling 3.1%.
Sainsbury's share fell from 16.7% to 16.5%, with sales growing 0.9%.
Asda was the only one of the big four to report an increase in market share – up from 17% a year ago to 17.1%. It was also the only big-four multiple to chalk up sales growth (2.4%) ahead of the total market (1.7%), which grew at its slowest rate in 11 years.
Waitrose and the discounters continued their strong performance. Aldi's sales grew by 35.9% and its market share from 3.5% a year ago to 4.7%, while Lidl grew sales by 22.7% – its highest-ever growth level – and its market share from 3% to a record 3.6%.
Waitrose posted sales growth of 6.1% and a share of 5.1% – up from 4.9% a year ago.
The Co-op, meanwhile, saw its sales fall 0.7% and its market share shrink from 6.2% a year ago to 6% as it continues to close its larger supermarkets to focus on convenience stores.