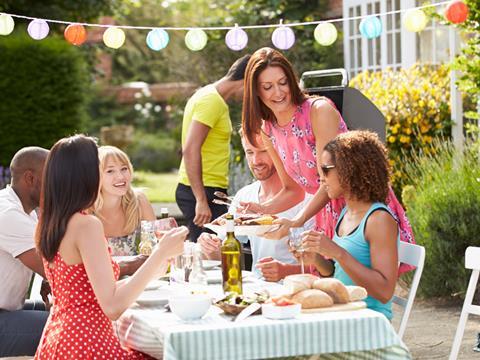 The feelgood effect from UK's tropical temperatures and Team GB's efforts in Rio helped the supermarkets record their best sales for almost three years, but good news is far from sector-wide.

Nielsen this week found supermarket sales were up 0.9% by value in the four weeks to 13 August 2016 - the best non-Easter and Christmas numbers since November 2013.

Similarly, Kantar Worldpanel found the market in growth for the 12 weeks to 14 August - growing by its fastest rate since March 2016 at 0.3%.

But the headline figures hide huge disparity in performance, with Tesco and Sainsbury's increasingly pulling away from Asda and, most notably, Morrisons, which had been perceived as on the road to recovery. Kantar found although its sales drop remained at 1.8% in the 12-week figures, sales plunged 3% in the most recent four weeks.
Sizzling sellers in the summer heat
Soft drinks +9.3% (mineral water sales up by 18.5%)
Frozen +4.7% (hand-held ice cream up by 41%)
Fresh produce +4.1% (strawberries up by 15% and salads by 9.4%)
Beer & cider +6.9% (sparkling wine up 13.9% and Champagne up 4.9%)
(Nielsen 4 w/e 13 August 2016, compared with the same period last year)
That four-week decline was driven by a 4.7% collapse in grocery sales, more than double the 2.3% decline in the previous four-week period, and rivalled Asda's 5% grocery sales decline in the most recent month. Asda announced a 7.5% like-for-like second quarter decline last month.

Morrisons' sales drop is more of a surprise after it has recorded back-to-back quarters of underlying growth so far in 2016.

"The numbers will be a wake-up call for Morrisons," said Retail Remedy senior consultant Paul Thomas, who pointed to its shift away from pen and paper ordering as potentially causing problems with availability. "They know they have got a lot to do with in-store processes but it's not a good time to go through the upheaval."

Morrisons has already acted on price, cutting 1,000 items in early August, and many expect Asda to follow suit.

However, analysts from HSBC warned its owner Walmart may not have inexhaustible patience in funding the turnaround. HSBC said: "Wal-Mart might choose to exit the UK, as it has in Germany and South Korea, rather than having to fund a declining number 3 operator for several years. Food retailing is driven by local scale and Asda increasingly lacks it in a highly".

By way of contrast, Dave Lewis' turnaround at Tesco seem to be gaining real traction. Both Nielsen and Kantar had Tesco as the best big four performer over the 12 weeks, with Kantar finding its 0.4% sales decline was its best result in six months. Tesco and Sainsbury's grew sales by 0.9% and 0.2% respectively in the past four weeks.

Bernstein noted Sainsbury's in particular is benefiting from growth in general merchandise, up 11.3% in the period, with grocery falling 2.7%. "Argos will further enhance this along with enhancing earnings and should, over time, drive more sales in store," the broker said.

The big four supermarkets have been under siege from Aldi and Lidl, but there are signs the rapid growth at the German discounters is begging to flatten.Aldi and Lidl were again the biggest gainers over the 12-week period, but Aldi's sales growth of 10.4% was its slowest since 2011 (having peaked at 35% in summer 2014) and Lidl's 12.2% growth was its slowest since July 2015.Bernstein noted the 2.8% sales growth at Co-op and 4.3% at Iceland suggested they are "benefitting from the slowdown at Aldi and Lidl as much as the big four".