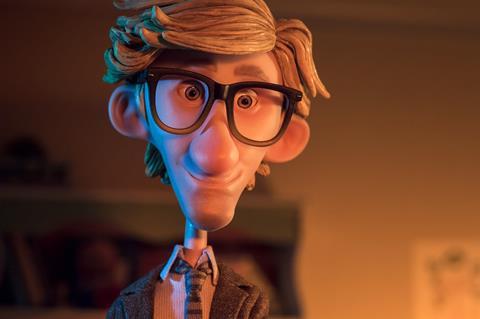 Sainsbury's has unveiled an animated Christmas ad that will go live tonight on ITV's I'm a Celebrity… Get Me Out of Here!

Set to a soundtrack sung by James Corden, the 'Greatest Gift' ad (below) tells the story of a dad called Dave who struggles to juggle the demands on his time in the run up to Christmas.

The character decides to solve the problem by cloning himself as a variety of toys so he can spend more time with his family, which he sees as the "greatest gift" of all.

The three-minute ad ends with the 'Christmas is for Sharing' slogan that Sainsbury's has used for the past three years.

The campaign will also continue the tradition of raising money for a charity partner. All profits from related merchandise - a £1 Gingerbread 'Dave' and £5 film animation kit - will go to Great Ormond Street Hospital and customers will also be able to make a donation at the till from 21 November. The proceeds will help provide accommodation for families of children at the hospital.


Sainsbury's did not reveal how much it spent on the campaign, but it appears to be one of its most ambitious yet. It took 420 hours of filming and eight weeks of editing to produce the final version, which involved input from more than 180 people.

Sarah Kilmartin, head of broadcast comms at Sainsbury's, said the 'Christmas is for Sharing' theme had "real resonance" with customers. "This year is no exception and we think many families will be able to relate to the idea that Christmas can be such a busy time that it can be hard to prioritise simple family time together," she said.

Tim Johnson, CEO of Great Ormond Street Hospital Children's Charity, said the proceeds would enable children at the hospital to see their families. "More than half the patients at Great Ormond Street Hospital live outside London, and many are hours away from home," he said. "The money raised will enable us to help more families be together when they really need to be."