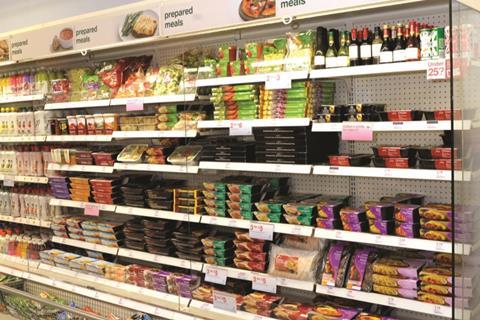 A company at the heart of a supermarket 'spying' scandal has denied using Big Brother-style tactics to help supermarkets cash in on customers' shopping habits.

Shopper research agency SBXL was accused this week in the Daily Mail of using covert technology to exploit consumers, following an undercover investigation by the newspaper.

The newspaper exposé claimed the company - which has worked in the past with retailers including Tesco, Boots and the Co-op - boasted it used footage from hidden cameras to "manipulate" the emotions and behaviour of shoppers.

The investigation featured an undercover interview by a reporter posing as a convenience retailer with the company's sales director Andy Bromley, who was quoted as saying shoppers were filmed without their knowledge by cameras hidden in store shelves and that retailers used the footage of behaviour in order to boost profits.

In a statement to The Grocer, the Staffordshire-based company's founder and CEO Phillip Adcock denied carrying out covert recordings. However, he admitted the company had launched an overhaul of its practices after the undercover investigation, which led to outcry from privacy campaigners.

"On 6 December 2018 a member of the SBXL team met with an undercover journalist from the Daily Mail who was posing as a potential client," said Adcock. "In light of the Daily Mail's allegations, SBXL would like to stress that we have never carried out covert recording of customers in stores or conducted 'experiments' on members of the public."

He claimed SBXL had a policy of only using filming when consent had been given.

"Consensual videography research conducted by SBXL is only ever carried out with the full co-operation from the members of the public involved," he said. "We do not partake in any covert questioning, listening or content capturing.
"Consensual videography research conducted by SBXL is only ever carried out with the full co-operation from the members of the public involved"
"SBXL have always and will of course continue to use store signage, placed at store entrances and in the areas where shoppers are being recorded to notify customers that recording is taking place."

The newspaper claimed SBXL was also employed by Mars to work with supermarkets to sell more petfood, with the footage used to show how consumer 'guilt' could be exploited by putting pictures of puppies and kittens next to animal treats. It also claimed the company posted footage of customers on YouTube.

Adcock said as soon as the company learned of the Daily Mail's investigation it held an internal probe to review the claims, including the interview with Bromley and content the company posted on social media.

"The historical footage found on YouTube was of shoppers who were aware that they were being filmed by SBXL, for the purposes of market research," said Adcock. "However, we recognise that the content should not have been posted on social media. As soon as we were made aware of the investigation, and the footage, we immediately contacted the Information Commissioner's Office (ICO), removed the videos from social media and implemented an updated company social media policy.

"The Information Commissioner's Office advised us to document the removal of the videos but stated that given that the videos were uploaded many years ago, and have only had a minute number of views, they do not consider it to be a serious data breach."

Adcock said the firm, which employs nine people and was formed in 1998, had provided an "invaluable service" to its clients and had striven to "help brands offer their customers a more enjoyable retail experience.

"We are thankful that these issues have been brought to our attention, so that we are able to continue to evaluate and develop our service offering and educate consumers about how market research can lead to a more enjoyable in-store experience - something which is more important than ever as Britain's high street continues to suffer."

Steve Eckersley, ICO director of investigations, said it would examine the evidence from the report.

Tesco said it had only worked on one trial with SBXL, in 2011, and denied using any covert filming.

"Tesco does not covertly film customers in stores, nor would we allow any other company to do so," said a spokesman. "Protecting the privacy of customers is paramount to us. When filming does take place in our stores we have strong protocols to follow to ensure we display signs advising that filming is taking place and that we comply with data protection obligations in relation to the use of this footage. We worked with SBXL on a one-off trial in 2011, during which a number of customers gave permission to take part in a series of interviews. We have not worked with SBXL since."

A Co-op spokeswoman said: "Protecting our customers' privacy is a priority and we have strict data protection policies, which include being clear with people about how their information is being used and making sure it's only seen by the right people.

"We have only used SBXL for two limited trials, lastly in January 2018, and both times clear customer signage was in place, in line with the Market Research Society's Code of Conduct rules and data protection legislation. All footage was deleted within three months and SBXL have confirmed that no images from this were posted online."