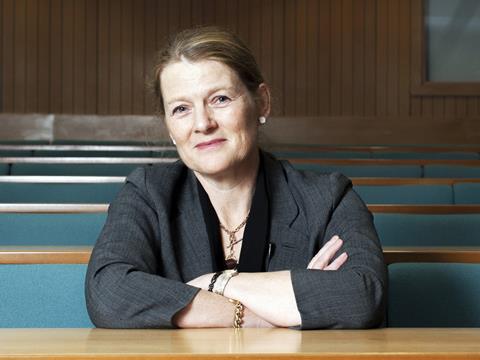 The Competition and Markets Authority has refused to take part in Adjudicator Christine Tacon's probe of supermarkets taking payments in return for suppliers getting better shelf positioning.

The Adjudicator this week announced a 12-week consultation, starting on 27 June, that will ask suppliers for evidence to back up her earlier claims companies are expected to fork out sums running into tens of thousands.

Tacon claimed in her earlier investigation into Tesco that suppliers paying for so-called "captain currency" was "commonplace".

At the time, she found insufficient evidence Tesco had breached paragraph 12 of the Code, which bars retailers from requiring suppliers to make payments to secure better positioning, but said she had called in the CMA to help her draw up potential new guidance.

The consultation will look not just at Tesco but all supermarket suppliers, to try to uncover evidence of such practices.

Tacon told The Grocer she would be going it alone, after her request was turned down: "I would have liked to have been doing this with the CMA but they didn't want to get involved."

Tacon said she still expected her consultation to result in new statutory guidance, which could result in a further investigation and potentially see retailers being fined millions of pounds if they breached rules.

However, unlike the CMA, the Ajudicator cannot explore wider issues of anti-competitive practices.

"I'm not prejudging this investigation, but I suspect there may be suppliers that are happy with the situation but others, perhaps smaller suppliers, who believe it gives companies an unfair advantage," said Tacon.

"My lawyer will shoot me for saying this, but I expect the consultation will end in statutory guidance rather than voluntary."
A CMA spokesman said: "We decided that as we are already looking at both general compliance with the Groceries Order (such as requirement to supply written agreements) and any potential breaches in the light of the Tesco investigation, that we would continue to focus on these.
"Compliance with the Order is our responsibility - whereas monitoring and enforcing the Code itself is the GCA's responsibility. We felt therefore that as this is part of the GCA carrying out its normal functions there was no need for us to get involved."