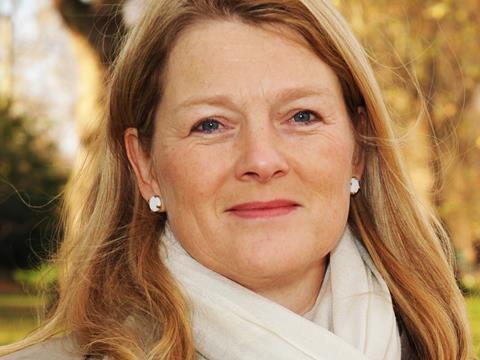 Tesco boss Dave Lewis went out of his way this afternoon to praise the professionalism of Groceries Code Adjudicator Christine Tacon and her investigation into his business, which came out hours earlier. But in doing so, he also delivered the words that could ultimately come to define her time in office.
"We've moved on" was Lewis' phrase as he declared that despite being found guilty – and freely admitting to – deducting millions of pounds in payments from suppliers so under-pressure buyers could hit their profit targets, the UK's biggest retailer would not be taking any further material action as a result of today's long-awaited report.
Those words are going to be hard for some suppliers to stomach, even those who had come to terms with the fact that, because her powers to fine came too late, Tacon's probe was always going to have its teeth blunted.
Sure enough, the language in today's document pulled no punches, as we have come to expect from Tacon. But it's doubtful Lewis will be losing much sleep over what she was able to come up with.
Instead of the massive fine, of up to 1% of income, which in other circumstances she could have been announcing, Tacon's only concrete demand on Tesco was that it now has four weeks to explain how it is introducing a range of measures that Lewis says are already in place and have been for months.
"The GCA has investigated for a year and confirmed what we said in our original report," said Lewis, lest we forget it was Tesco and its accountant Deloitte that uncovered the systematic and illegal breaches of the Code going on at Tesco as recently as the second half of 2014.
Tacon was at pains today to point out her investigation, launched in February of last year, had uncovered much she and we didn't know about. "It was far more based on what came from suppliers than what I received from Tesco," she claimed. Sure enough, there were shocking new anecdotes in the report.
The case of one supplier waiting for more than two years for money owed because of Tesco's dodgy accounting stands out, but The Grocer had already reported tales of such widespread activity months before Tacon became involved.
It is clear that, despite her protestations, the Adjudicator has struggled badly to get any new evidence from suppliers.
Though she claimed to have sifted through "millions" of emails, she admitted actually quizzing only "tens of suppliers, not hundreds". Even those only came forward after she was forced to threaten them with court action, as The Grocer revealed in September.
So while the findings of the investigation are still raw and paint a painfully clear picture of the huge pressure on Tesco buyers to protect profit at all costs, there were, as Lewis rightly says, few revelations.
The report also demonstrates once again just how woolly the Code is. It's not just that Tacon couldn't fine Tesco, but when she did find genuinely new evidence – of the retailer asking for money from suppliers for better space on the shop floor (thanks, she admitted, to a story in The Grocer) – she could take no action because she was unsure it constituted a breach.
Tacon found evidence of large suppliers negotiating deals for better space than their smaller rivals by paying Tesco to influence range reviews and to secure so-called 'category captaincy'.
Yet not only does Tesco claim such activity is a thing of the past – and suppliers seem to agree, according to Tacon's report on its improved behaviour – but the task of investigating will fall not to her but the Competition & Markets Authority, to whom she has had to go to for guidance. This is the same organisation whose own delayed investigation into whether retailers have written agreements with their suppliers, a fundamental basic of the Code when it was drawn up, has yet to even see the light of day.
Ironically, it may end up being other retailers who have more to fear if that new avenue of investigation ever gets off the ground. As for Lewis and Tesco, one suspects it is the potential fine heading its way from the Serious Fraud Office that they will be more worried about.