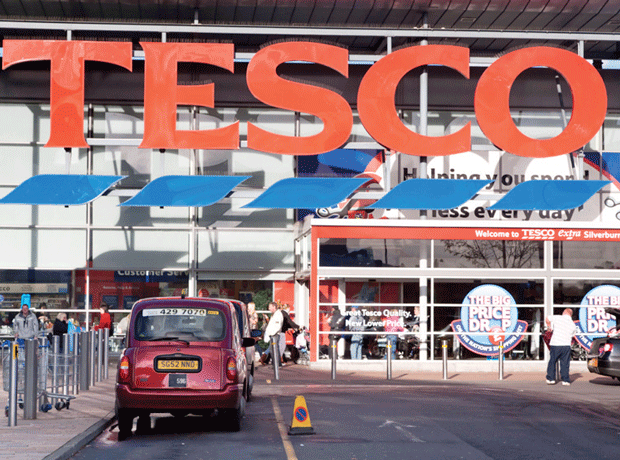 Tesco has had its credit rating downgraded by Moody's amid poor sales performance and a tough outlook for the sector.
The ratings agency today downgraded Tesco from Baa2 from Baa1. Tesco's Baa2 rating is now two notches above the level that is no longer deemed investment grade – or 'junk' – and a rating at which institutional investors typically have certain restrictions investing in.
Moody's said Tesco's outlook was stable, therefore it is not anticipating another downgrade.
The ratings band that Tesco sits in is described as "medium-grade and subject to moderate credit risk and as such may possess certain speculative characteristics".
The agency put Tesco's long-term ratings on review for downgrade in late April and previously downgraded the firm's credit rating from A3 to Baa1 in April 2012.
Sven Reinke, a senior analyst and Moody's vice president said: "We have downgraded Tesco's rating owing to the increasingly difficult conditions in the UK retail grocery market, which contributed to a 6% drop in the group's 2013-14 trading profit and weak first quarter of fiscal 2014-15 sales results.
"We expect these conditions to continue affecting the company's credit profile negatively over the next 12-18 months."
The ratings action, which will put further pressure on chief executive Philip Clarke, will make it more expensive for Tesco to borrow in the corporate debt markets.
Tesco has a number of fixed rate-sterling-denominated bonds outstanding for both Tesco PLC and Tesco Personal Finance. Most recently Tesco Bank issued a fixed rate 5% eight-year bond in 2012 raising £200m.
Moody's said the downgrade reflected Tesco's decline in group trading profit last year as well as an increase in its pension deficit and weak sales in the first quarter (a 3.2% like-for-like decline).
Moody's added that it believes that Tesco's UK profit margin is likely to deteriorate below the level seen in the second half of fiscal 2013-14 because of its poor first quarter sales performance and Tesco's own expectation that headline performance will remain affected by a lower level of untargeted coupons, price cuts and store refresh programme.
According to Moody's its stable outlook on Tesco is underpinned by Tesco's strong business profile in the UK, leading positions in online and convenience and geographic diversity outside of the UK.
Additionally, the Moody's said that a forecasted reduction in capital expenditure to £2.5bn annually will "provide some support for Tesco's credit profile".
However, Moody's added: "Given today's rating action, a rating upgrade over the near to medium term is unlikely".
Morrisons is also rated Baa2 by Moody's following a downgrade in March this year.