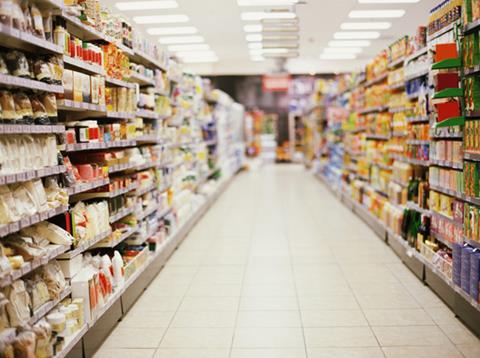 Kantar Worldpanel showed us the pre-Christmas form of the retail runners and riders yesterday, and frankly most of the big names look knackered before the off.
Only Sainsbury's trotted out with its head up. Tesco, Asda and Morrisons showed very poorly for the 12 weeks to 8 November. And from what I understand, the four-week data is even worse.
The discounters, of course, look fabulous by comparison, all shiny coats and tightly plaited manes.
Between the two, momentum has switched to Lidl, which is now growing faster than Aldi (though Aldi has 5.6% of the market compared with Lidl's 4.4%). Neatly, that adds up to a nice round 10% market share – go back three years and they were at 5%. That's quick.
Tesco, on the other hand, had 31% in 2012. Now it has 27.9%. That's lame. And as the big four try and figure out how to recapture the glories of yesteryear by slashing ranges, rethinking stores, dreaming up new promotions and divesting dead weights, the discounters have coldly accelerated, blinkers on, free of distractions.
So for onlookers, the question has long been this: how big can they get?
The number increases every time the question is asked. Personally, I think by 2025 the pair will be pushing 20% of the market. And expect the split between the two to even out.
The big four won't like that, but they were caught napping in 2012 and now they are paying the price in impotent fashion.
Even Waitrose, which happily rode along on the polarised shopping trend for a couple of years, watched on as Aldi edged ahead of it in April. Now the discounter is peeling away. In 2012 that bet would have been a ridiculous long shot.
New store openings and refurbishments have been key to discounter progress. Across the board, while the supermarkets' store openings stagnate, the discounters speed them up. Both discounters plan to double in size. In May, The Grocer revealed Aldi and Lidl's property plans are "more than 50% higher than the big four put together".
Meanwhile, the assault on supermarket shopper senses continues. The newest stores from both discounters are smarter, larger and brighter. Their Christmas ads are warm and lush. Headline sponsorships include the British Olympic squad (Aldi) and the English, Welsh and Scottish football teams (Lidl). All are good moves.
It's flashy form, so it's easy to get distracted from the fact that the big four have a combined market share of 71.7%, which dwarfs the 10% combined share of Aldi and Lidl. The reality is the discounters will never be able to overtake them all, though Morrisons will be nervously glancing over its shoulder from time to time.
But every percentage point the discounters gain has a positive impact on them and a negative impact on the rest of the field. And for the time being at least, as Fraser McKevitt, head of retail and consumer insight at Kantar Worldpanel said yesterday: "The discounters show no sign of stopping."