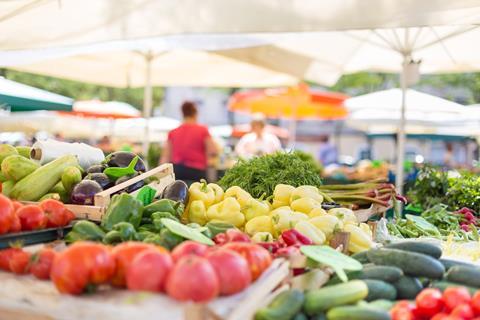 UK grocers have fulfilled a crucial role during the recent months, raising their brands in the nation's collective conscience. While we should celebrate their recent efforts, this moment also presents a chance to reflect more generally on the state of the industry and the role our national retailers are playing in society.
On the whole, UK grocery shoppers are spoilt for choice, with a wide range and selection of places to shop, serving up a fantastic assortment of products from all over the world. We have one of the strongest e-commerce markets in the world, which means retailers have been progressive in generating innovations to fit around how people live in modern Britain. Our retailers also run highly efficient models in order to keep prices fair for all. So there is much to celebrate.
However, the strengths that define our nation's retailers come at a cost. The efficiencies have worn away at something relating to the connected values of food and culture. Somehow, the current supermarket experience feels removed from real food. There feels a lack of endorsement for local food or food specialists. Our retailers do not actively encourage healthy eating in the way they operate, nor do they show the value of food to wider culture and its role in the community. In essence, the mass commoditisation of food is now so ingrained that we have lost the holistic food story that is so important to for us to live healthy and happy lives. But why?
There is one influential underlying factor at play. The main supermarket brands are heavily controlled, centrally organised operations, as is the case with many of our UK retailers. That is, in many ways, the key cause of our homogenous high streets. Our retailers try hard to build in a level of localised experience but, despite their efforts, they cannot help but create food experiences that are much the same in Wolverhampton or Wembley. The nature of centralised organisations means that innovation and execution is happening from afar, to fit with the overall model of efficiency.
This distance from the local scene means retailers are not taking enough responsibility to encourage and support individual local food producers and specialists. Therefore, the traditions and diversity of our food identity are not translating into mass retail. When I go to the farmers' market, I feel I have experienced real food. But in the supermarket, everything is packaged and categorised to the point that it feels presented by the hands of a machine. We are not letting the primary and sensory aspects of food be experienced.
Clues to a way forward are all over Europe, where you see a far more diverse, interesting story that feels more connected to food. Here, it is common to see a local business owner operating several regional stores under a banner, with the freedom to develop their own experiences. Not only is there more widespread integration of local brands and producers into the store, they also present their environments and spaces with a more individualised and localised nuance.
So how can retailers reduce homogeneity and get closer to food?
A mindset change is needed away from the one-size-fits-all approach. This means loosening the shackles of centralised control and devolving more control to regions and local stores.
Develop stores that are reflections of their customers and as hubs of the community. Build places and experiences that are special and unique, not just formulated from the retail rollout playbook.
Develop new models of engagement with local producers and bring them in as partners within the experience.
Tell a more holistic food story with more opportunity to try/consume/explore, and provide a more sensorial experience that connects customers to the products.
Our retailers should celebrate their progress and global status as innovators, and we should be proud of the way they have kept us going throughout this difficult time. However, much work is needed to help the nation to rediscover its connection with food – and here, the retailers have a big role to play.