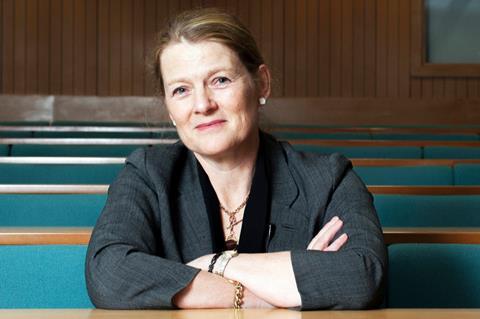 Suppliers have been warned their apathy could lead to the disappearance of the Groceries Code Adjudicator role altogether, amid plans for a major shake-up that will lead to self-regulation among supermarkets.

Adjudicator Christine Tacon this week announced she is to step down from the job in June next year, having been credited for major improvements in the behaviour of retailers towards suppliers since she took up the role six years ago.

However, Tacon also announced controversial plans for the 12 retailers she currently polices to take much more responsibility for their own governance of GSCOP after she leaves.

Tacon said there was not enough evidence from suppliers to suggest she needed to carry out probes into their behaviour on areas such as delays in payment, forecasting or drop and drive, as she has in the past.

Instead, she would spend the next 12 months working with retailers on new governance structures, legal and audit functions and the training of buyers in the Code, which Tacon admitted meant much of the day to day work of the adjudicator would no longer be needed.

Tacon's announcement came as a YouGov survey showed there were still huge gaps in supplier training in the Code, with only 47% of suppliers saying they had received any training - the figure only 20% for the smallest suppliers.
The survey also saw an increase in the proportion of suppliers who said they would not report, or were not sure if they would report an alleged breach of the code, from 48% last year to 53% this year, with fear of repercussions from retailers the biggest factor.
John Noble, director of the British Brands Group, described this week's announcement as a "wake-up call for suppliers".

"The GCA has transformed trading relations for the better but those suppliers who do not engage with her, either direct or through their trade associations (and I suspect they are the majority), should not be surprised if the role disappears."

"But if this fear that the GCA could be withdrawn acts as a wake-up call it can't come soon enough.

He added: "The combination of GSCOP and GCA is world class in regulating unfair trading practices. It would be a cruel and bitter irony were the role to be weakened or disappear due to supplier inertia or complacency."

One supplier source added: "Christine Tacon has done an amazing job given the restrictions placed on her, and has really changed things. I hope the government can find a replacement that is as clever and tenacious, but somehow, I think that is a tall order."

Tacon also admitted to The Grocer this week that she thought it might be difficult for the government to find a replacement because of the continued criticism she has faced from MPs about her role, despite being hailed by ministers as a model of modern regulation.

She admitted an encounter last month with the BEIS committee left her wondering why she bothered doing the job.