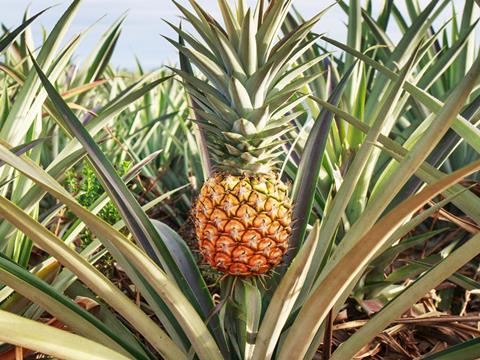 A Costa Rican company supplying Fyffes pineapples has been accused of harassing and persecuting union members.

Make Fruit Fair, a campaign run by 19 international NGOs, has called on supporters to take action over alleged abuse of union workers by The Ananas Export Company (Anexco) of Costa Rica, which is a subsidiary of Ireland-based distributor Fyffes.

Make Fruit Fair said it had received reports that members of grass-roots trade union SINTRAPEM (Sindicato Nacional de Trabajadores/as del Sector Privado Empresarial) were suffering "anti-union harassment, persecution, unfair labour practices and discrimination" at Anexco plantations.

Specific allegations include frequent warnings for alleged poor work for union members, unfair dismissals, and failure to provide union members with the same access to medicine and protective clothing as non-union workers.

The union also claimed general working conditions at the plantations were poor, with no water, shade or hygiene facilities near to the fields.

So far, more than 3,000 people have supported the campaign by sending an email to the Anexco calling for an "immediate halt" to harassment and for the company to enter into "constructive dialogue" with union workers, as was agreed in a deal brokered by Costa Rica's Ministry of Labour in March this year.

Jacqui Mackay, national co-ordinator at Make Fruit Fair consortium member Banana Link, said the organisation was "hopeful" parent company Fyffes would use its influence with local Anexco management to ensure core labour standards were respected.

"We believe that the response to this appeal confirms that consumers want the fruit they buy to be produced using the highest ethical standards," she added.

A spokesman for Fyffes, which is a member of the UK-based Ethical Trading Initiative (ETI), said it conducted regular social audits at Anexco as part of its "commitment to ethical trading".

He added that no issues had been identified at the most recent assessment in February 2015, but assured that if Fyffes receives any specific accusations they "will be investigated and if necessary remedial action will be taken".

ETI Director Peter McAllister said that "any allegation of discrimination against workers is cause for concern" and advised Fyffes to "encourage Anexco to engage in meaningful dialogue with its workers and their union, to find a speedy resolution to this situation".