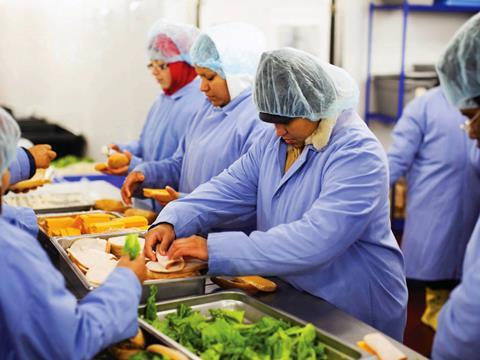 Investors have struggled to understand the investment case for Greencore in the US, according to its CFO, as the sandwich maker sought to reassure the market this week following a profits warning.

Greencore lost a third of its value in March after announcing a profits warning relating to its US business and a restructuring of the division.

It announced on Tuesday that underused US factories, capacity problems and exchange rates helped drive Greencore to a first half loss of £18.1m compared with a profit of £11.7m in the same period last year amid exceptional pre-tax costs of £53.1m.

However, these issues primarily related to its legacy US business. The performance of its more recently acquired Peacock Foods arm, which accounts for 80% of US revenues, was more robust. Overall, its US business saw a first-half sales rise of 5.8% and a 48.2% rise in adjusted operating profits.

"A lot of food companies would do anything for the performance the old Peacock business is showing," said CFO Eoin Tonge. He acknowledged the profits warning had shaken the market's confidence in Greencore's US business and that investors "undoubtedly" did not yet understand the investment case for the business in North America.

"It has been hard to see the good news in the midst of all the bad news," he said.

Greencore's shares had previously been hit after key customer Tyson Foods bought sandwich maker AdvancePierre Foods in April last year.

"We're mindful that it's hard for investors to weave through those complications and understand exactly what the core investment case is," said Tonge. "You can never be definitive in saying there's no more bad news to come, but it feels that the overall position is more solid."

The business announced it would divest its under-capacity Rhode Island factory rather than repurpose it despite several enquires from customers about utilising the site. Tonge said the time-scale involved in repurposing the factory meant selling it made more sense for the business.

The Rhode Island site had been written down in the accounts to a "mid single-digit figure", but Greencore hopes to recoup more in a sales process.

In the UK, Greencore was hit by slowing second quarter sales, flat year-on-year, driven by the cold weather, though UK pro-forma revenues were up 8.2% overall in the first half.

Broker SocGen noted that Greencore was a supplier to both Asda and Sainsbury's and could be affected by the merger of the two supermarkets. But it concluded: "Own-label suppliers should be less-hard hit than branded ones."

"After the Ides of March, comes the Rite of Spring," commented broker Jefferies. "The challenge in the second half persists…. But with Greencore carrying positive momentum, it's a challenge we think they can rise to."

Greencore shares jumped up 6% to 164.6p on Tuesday and had risen to 185.8p by Thursday - above the level the shares were trading at before March's profits warning.

Separately, Poundland has announced a partnership with Greencore to provide chilled food in stores across the UK.

The discounter said the deal would improve its chilled offering after the previous supplier, believed to be Kerryfresh, entered administration in March.