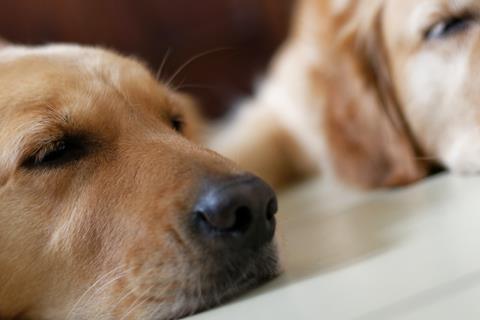 Petfood companies have joined forces with food redistribution charity FareShare to help owners caught up in the cost of living crisis.
Companies including Pets at Home, Purina Petcare, Lily's Kitchen and Mars Petcare are taking part in the scheme, which has already seen more than 300,000 meals for pets distributed across the UK.
Pets at Home has donated more than 38,000 Wainwright's dog meals while Lily's Kitchen has committed to making sizeable monthly donations from May.
Mars Petcare has provided 42 pallets of dog and cat food, while Purina Petcare will donate two pallets of dog and catfood every month.
Pet insurer Petplan has donated £100,000 towards the cost of distributing food to pets in need.
Charities including Dogs Trust, RSPCA, Battersea, and Cats Protection are working together with industry body UK Pet Food and insurance company Petplan on the project.
It involves food from FareShare in Thames Valley being redistributed to FareShare's network of 9,500 charities, including homelessness shelters, women's refuge centres, older people's lunch clubs and after school clubs.
FareShare said it hoped the petfood would help owners most affected by the cost of living crisis.
"The cost of living crisis is having a disproportionate impact on people already struggling to make ends meet," said FareShare CEO Lindsay Boswell.
"We're incredibly proud to be working with these animal welfare charities and their petfood partners so that people won't have to choose between feeding themselves or their pets during what is a challenging time for many."
Chris Sherwood, CEO of the RSPCA, said: "Sadly, we know the cost of living crisis is a real worry for pet owners. We are so grateful to the suppliers currently on board with us and the FareShare network, but to help reach even more struggling pet owners we really need more manufacturers to come on board and help more animals and owners through these extremely tough times."